Denver, known as the Mile-High City due to its elevation exactly one mile above sea level, is a vibrant and exciting destination nestled at the foot of the Rocky Mountains. With an impressive cultural scene, outdoor adventures, fantastic food, and much more, this is a city that should be on every traveler's list.
Here, we have curated a list of 25 fun things that you can do while in Denver.
1. Explore the Denver Art Museum
Begin your Denver journey with a dive into art and culture at the Denver Art Museum, one of the largest art museums in the West. It boasts a diverse collection of over 70,000 works of art from across the globe and from various time periods.
With its unique architecture and more than seven stories of exhibitions, the museum is a treasure trove for art enthusiasts. From classical pieces to contemporary art installations, the Denver Art Museum offers a comprehensive art experience that is both enlightening and enjoyable.
2. Step Back in Time at the Molly Brown House Museum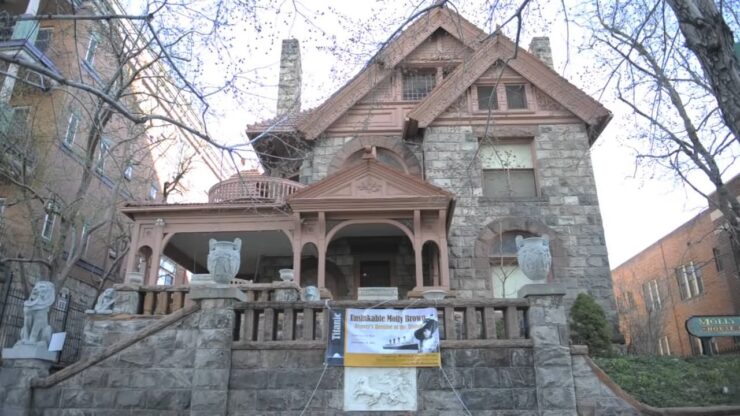 The Molly Brown House Museum is a must-visit site for history buffs. Home to the infamous "Unsinkable" Molly Brown, a survivor of the Titanic, this beautifully preserved Victorian mansion offers a glimpse into Denver's past.
Guided tours of the home provide a deep dive into the life and times of Molly Brown and her husband, providing a narrative on social change in America during their lifetime. The decor, original furniture, and artifacts transport visitors back to the opulence of the late 19th century.
3. Visit Denver's Iconic Union Station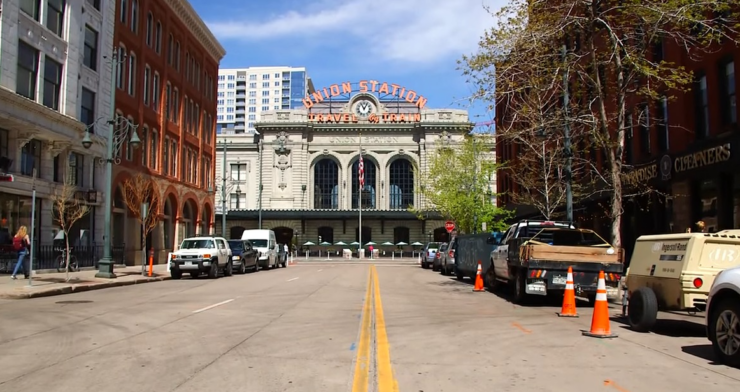 Serving as both a bustling transportation hub and a delightful destination, Union Station is the heart of downtown Denver. The Beaux-Arts station, originally opened in 1881, was beautifully restored in 2014 and now houses an assortment of high-end restaurants, bars, and shops.
Union Station is not just a transit stop; it's an experience. With its stunning architecture, vibrant atmosphere, and a variety of food and drink options, spending an afternoon or evening here is one of Denver's unique pleasures.
4. Stroll Through the Denver Botanic Gardens
Nature lovers should not miss the Denver Botanic Gardens, a 24-acre oasis in the city with a wide variety of plants and flowers from around the world. This is one of the top-rated botanical gardens in the U.S., known for its commitment to biodiversity and sustainability.
Whether you're exploring the Japanese Garden, strolling through the tropical rainforest in the Boettcher Memorial Tropical Conservatory, or relaxing near Monet's pond, the Denver Botanic Gardens provides a peaceful escape from the hustle and bustle of city life.
5. Catch a Game at Coors Field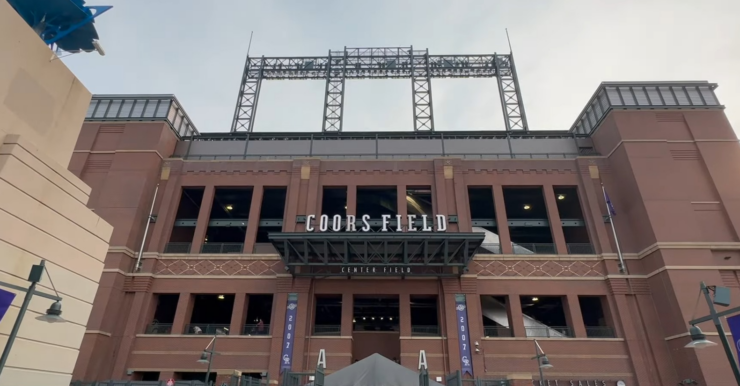 Located in the heart of downtown, Coors Field is the home of the Colorado Rockies, Denver's Major League Baseball team. It's a fantastic place to experience the excitement of a baseball game with the spectacular backdrop of the Rocky Mountains.
Whether you're a sports fan or not, taking in a game at Coors Field is a quintessential Denver experience. Enjoy a local craft beer and a famous Colorado-style hot dog while cheering on the Rockies. Even if baseball isn't your game, a tour of the stadium itself is well worth your time.
6. Go Wild at the Denver Zoo
The Denver Zoo, located in City Park, is home to over 4,000 animals from around the world. A leader in animal care and conservation, the zoo offers an exciting day out for visitors of all ages.
From African elephants and Sumatran tigers to penguins and tropical fish, the Denver Zoo gives you a chance to see a wide array of wildlife in meticulously recreated habitats. The zoo also has numerous interactive exhibits, feeding sessions, and shows that make the visit educational and entertaining.
7. Take a Brewery Tour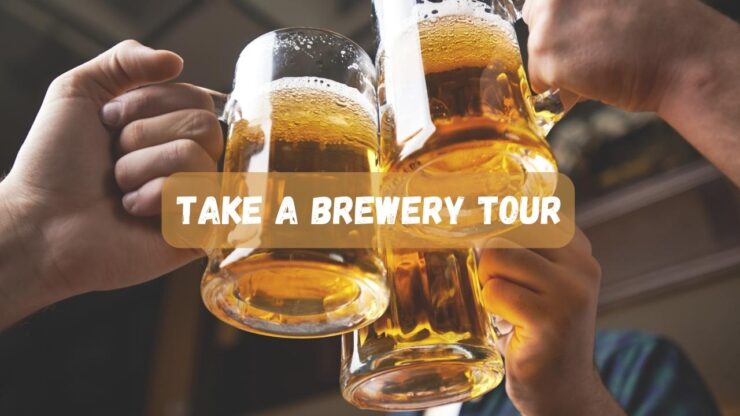 Denver, often referred to as the "Napa Valley of Beer," is known for its thriving craft beer scene. With more than 70 breweries in the city, a brewery tour is a must-do activity for beer lovers.
Whether you're a fan of ales, lagers, stouts, or sours, there's a brewery in Denver that caters to your taste. Many breweries offer guided tours, letting you get a behind-the-scenes look at the brewing process while tasting a variety of craft beers. Some popular ones include the Great Divide Brewing Co and the Denver Beer Co.
8. Bike the Cherry Creek Trail
For those seeking active adventures, biking the Cherry Creek Trail is a great way to see Denver. This 42-mile-long trail starts in Downtown Denver and winds its way through urban areas, parks, and residential neighborhoods, following the course of Cherry Creek.
Rent a bike from one of the many rental stations in the city, and hit the trail. It's a fun, active, and eco-friendly way to explore Denver. The trail also passes by several attractions, including the Cherry Creek Shopping District and Four Mile Historic Park, so there are plenty of opportunities to stop and explore.
9. Enjoy a Show at the Red Rocks Amphitheatre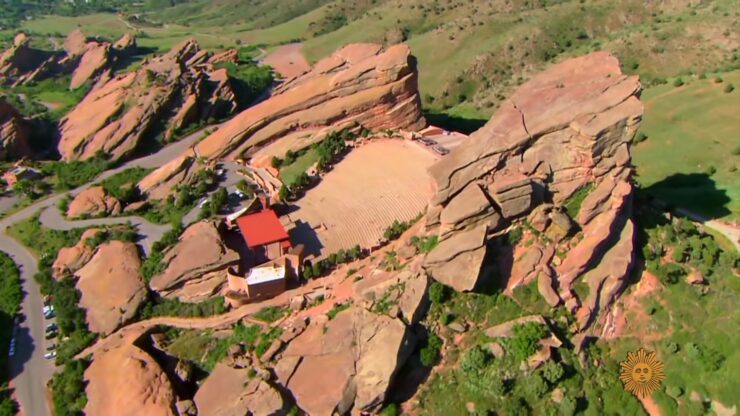 There's no venue quite like the Red Rocks Amphitheatre. Nestled within striking red sandstone formations, it's more than just a place to see a show – it's an experience.
With a history dating back to the early 1900s, Red Rocks has seen performances from some of the biggest names in music. There's no better way to spend a summer night in Denver than by catching a concert under the stars at this iconic venue. The surrounding park also offers hiking and biking trails for daytime exploration.
10. Explore the History Colorado Center
Dive deep into the Centennial State's past at the History Colorado Center. This interactive museum offers engaging exhibits on Colorado's history, from its prehistoric inhabitants to the present day.
Through immersive exhibits, hands-on experiences, and captivating storytelling, the History Colorado Center gives visitors a comprehensive look at the state's history and the people who have shaped it. Highlights include a virtual ride in a Model T Ford and a WWII ski trooper training simulator.
11. Dine at Larimer Square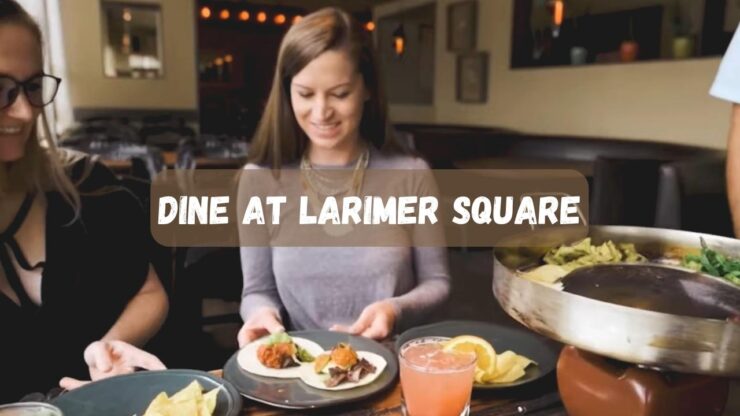 Larimer Square, Denver's oldest and most historic block, is a culinary hotspot with a vibrant nightlife. With its Victorian buildings housing some of Denver's top restaurants and bars, it's the perfect place to enjoy a meal.
From upscale dining to casual eateries, the options at Larimer Square are diverse. The area is known for its chef-driven restaurants that emphasize local, sustainable ingredients. After dinner, be sure to check out the boutique shops and maybe even catch a comedy show at the famous Comedy Works.
Denver's vibrant culinary scene boasts a plethora of remarkable dining establishments, including the renowned Mile-High City's 15 best restaurants that are true gems for food enthusiasts.
12. Get Hands-On at the Denver Museum of Nature & Science
A trip to the Denver Museum of Nature & Science offers a mix of fun and education. With exhibits covering everything from dinosaurs and space exploration to Egyptian mummies, there's something for everyone.
This world-class museum brings science to life with a variety of interactive exhibits. From the stunning dioramas in the wildlife exhibit to the planetarium and the IMAX theater, the Denver Museum of Nature & Science offers a fun-filled day of discovery.
13. Shop and Dine at the 16th Street Mall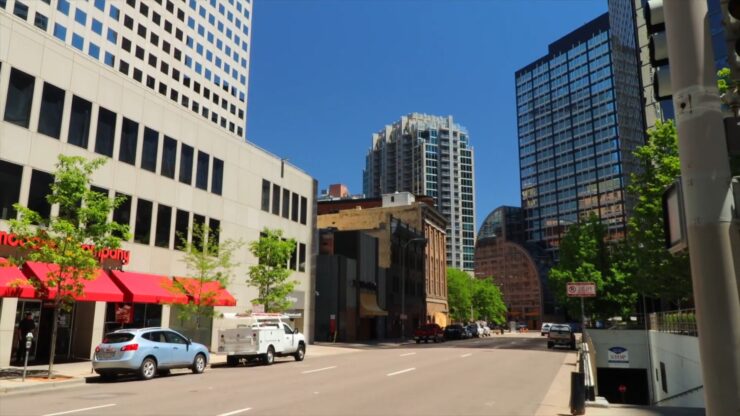 The 16th Street Mall is a mile-long pedestrian thoroughfare in the heart of downtown Denver. Lined with shopping, dining, and entertainment venues, it's a lively destination at all hours of the day and night.
Designed by renowned architect I.M. Pei, the 16th Street Mall is a wonderful place to shop, dine, or just people-watch. With a free shuttle bus running along the mall, it's easy to explore everything this vibrant area has to offer.
14. Admire the Art in RiNo Art District
Denver's River North Art District, or
RiNo
, is a burgeoning hub for the city's creative community, filled with art galleries, studios, and murals that transform old warehouses and factories into creative spaces.
Take a leisurely walk through RiNo's streets, and you'll be treated to an ever-changing open-air art gallery. The district is also home to several craft breweries and trendy eateries, making it a fun, hip area to explore.
15. Take a Day Trip to Mount Evans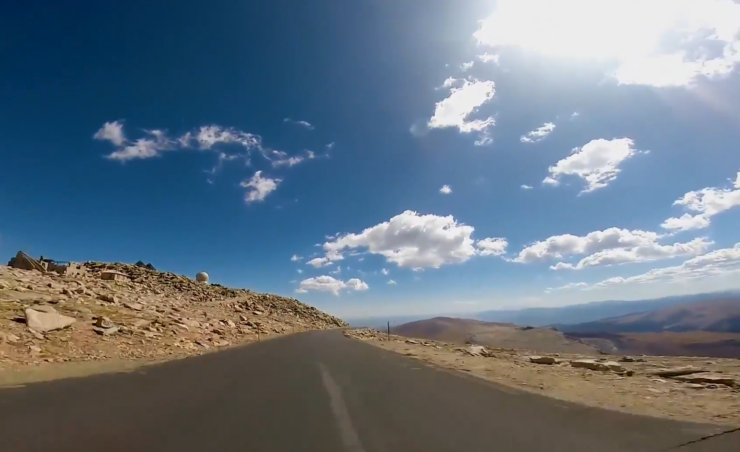 Just an hour's drive from Denver, Mount Evans is one of the most accessible peaks in the Rocky Mountains. The Mount Evans Scenic Byway, the highest paved road in North America, takes you right to the summit.
A trip to the top of Mount Evans offers stunning panoramic views, wildlife viewing opportunities, and hiking trails. It's a great way to experience Colorado's famous mountain scenery.
16. Visit the Denver Mint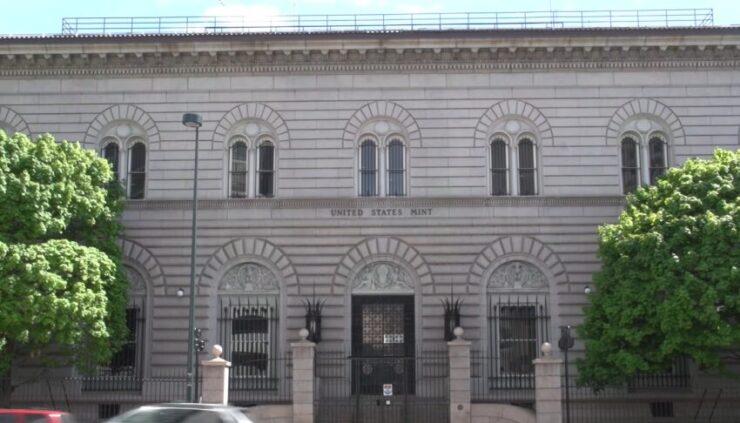 At the United States Mint in Denver, you can see where billions of coins are produced each year for circulation. It's one of only two mints in the U.S. that offer tours to the public.
A guided tour of the Denver Mint offers a unique look at the coin-making process, from the original designs and sculptures to the actual striking of the coins. This tour is a hit with both kids and adults, making it a fun educational outing.
17. Enjoy the Outdoors at City Park
City Park, Denver's largest park, offers a beautiful green space for recreation and relaxation in the heart of the city. With stunning views of the Denver skyline against the backdrop of the Rocky Mountains, it's a favorite among locals.
City Park houses the Denver Zoo and the Denver Museum of Nature & Science and offers plenty of recreational activities like jogging, biking, and paddle boating on Ferril Lake. The park also hosts free concerts during the summer.
18. Check Out Denver's Food Hall Scene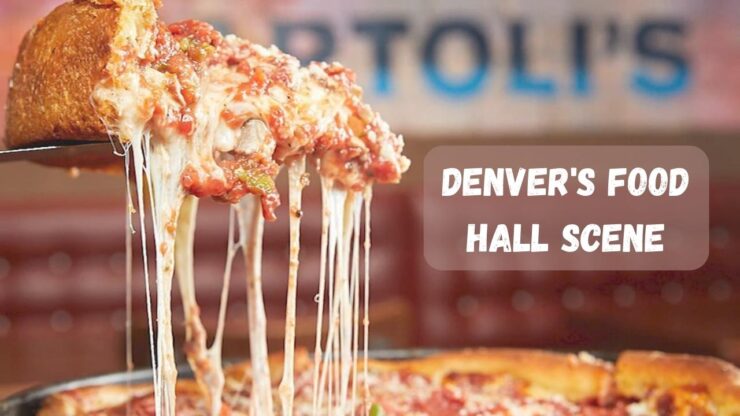 Denver's food hall scene is booming, with spaces like The Source, Denver Central Market, and Zeppelin Station offering an array of dining options under one roof.
These vibrant public markets are a foodie's paradise, with offerings ranging from gourmet sandwiches and artisanal cheese to international cuisines and craft cocktails. They're also home to various boutique shops, making them a great place for shopping and dining.
Denver's vibrant culinary scene offers a delightful array of brunch spots that will leave any foodie in awe, as showcased in the comprehensive guide to the 10 best brunch destinations in the city in 2023.
19. Visit the Wings Over the Rockies Air and Space Museum
The Wings Over the Rockies Air and Space Museum offers a fantastic collection of aircraft and space vehicles. Housed in a former Air Force hangar, it's a must-visit for aviation and space enthusiasts.
Explore over 50 aircraft and space vehicles, try a flight simulator, and learn about the history of aviation and space travel. The museum also hosts special events and exhibitions, making each visit unique.
20. Visit the Colorado State Capitol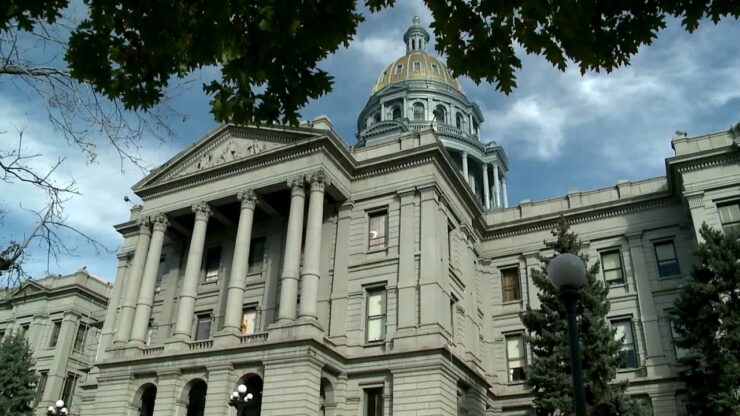 The Colorado State Capitol in Denver offers free tours that provide a history lesson on Colorado, its government, and its beautiful, historic Capitol building.
The tour offers a rare opportunity to see the House and Senate Chambers, the old Supreme Court Chambers, and the spectacular rotunda. Don't miss a chance to step on the 13th step of the Capitol building, which marks exactly one mile above sea level.
21. Visit the Denver Firefighters Museum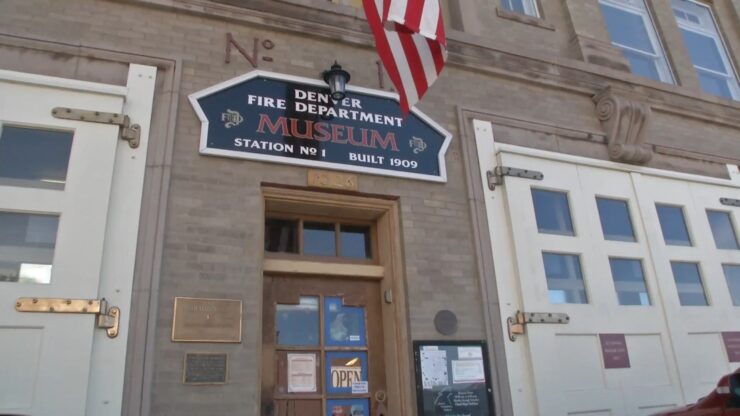 Located in a historic fire station, the Denver Firefighters Museum provides a fascinating look at the history of firefighting in Mile-High City.
The museum offers interactive exhibits that include a chance to slide down a fire pole, dress up in firefighter gear, and learn about fire safety. It's a great place for families, offering fun and education for kids and adults alike.
22. Take a Scenic Drive on the Lariat Loop
The Lariat Loop
is a 40-mile scenic drive that combines the natural beauty of the Rocky Mountain foothills with the historic charm of Golden, Evergreen, and Morrison.
This scenic drive offers beautiful views, hiking trails, picnic spots, and attractions like the Buffalo Bill Museum and Grave and the Red Rocks Amphitheatre. It's a great way to explore the beauty of Colorado just outside Denver.
23. Explore the Denver Museum of Miniatures, Dolls, and Toys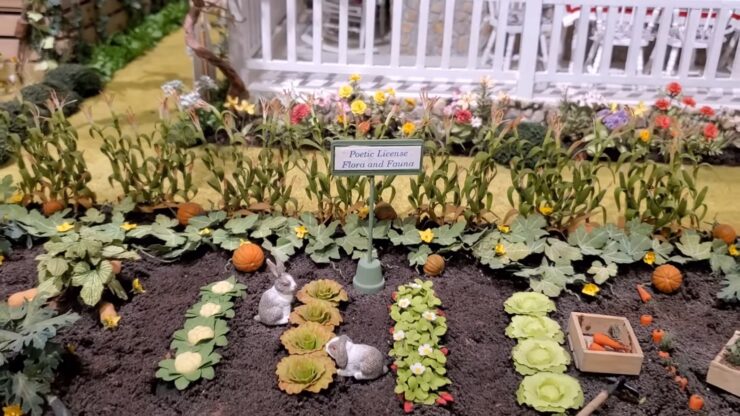 The Denver Museum of Miniatures, Dolls, and Toys houses a unique collection of vintage toys and dolls, miniature houses, and dollhouse furnishings. It's a charming and whimsical museum that appeals to the child in all of us.
With rotating exhibits featuring everything from antique dolls and vintage toy trains to fairy castles and miniature circuses, the museum is a delightful place to reminisce about your childhood or share those memories with younger generations.
24. Take a Ride on the Denver Trolley
The Denver Trolley offers a unique way to see the city. Modeled after the streetcars that once traversed Denver, the trolley travels along the
South Platte River
, offering views of Denver's skyline and the Rocky Mountains.
The ride includes live narration, giving passengers insight into Denver's history and landmarks. It's a charming and relaxing way to see the city.
25. Experience the Downtown Aquarium
The Downtown Aquarium in Denver offers an underwater adventure like no other. With over a million gallons of water housing thousands of sea creatures, it's a fascinating place to explore.
Walk through the underwater tunnel and feel like you're part of the ocean, surrounded by sharks, rays, and colorful fish. The aquarium also offers interactive exhibits, a stingray touch tank, and a restaurant with floor-to-ceiling views of the main tank.
Closing Thoughts
Denver is a city filled with fun, adventure, and culture. Whether you're a history buff, a nature lover, a foodie, or a sports fan, there's something for everyone in the Mile-High City. So why wait? Start planning your Denver adventure today!