Throughout the last couple of years, Denver has been ranked in the top two of the 125 best cities in America. It is currently one of the fastest-growing cities in the United States, and as such, it attracts numerous people to it. Today, we are going to talk about the best neighborhoods in Denver for young professionals.
With excellent winter and summer temperatures and a gateway to beautiful outdoors, Mile High City is certainly an attractive place to live, especially for the younger population. Even though there are different age groups that become new residents of this city every year, it seems that young professionals represent the majority of newcomers. The economy of the city is thriving, so this is something that does not come as a surprise, but where to move in? Today we will cover this subject, so let us start.
Benefits of Living in Denver
Before we start with a listing of some of the finest neighborhoods in Mile High City, let us see why so many people are opting to move here. Although the city has been growing rapidly and it had to adapt its infrastructure, jobs, and housing for new residents, there are still plenty of beautiful neighborhoods and reasons why you should pack for Colorado's capital.
One of the benefits of living here is the fact that Denver is on the cusp of becoming a tier-1 tech hub. Young professionals seem to be taking notice of growing businesses in Mile High City, which is one of the great benefits of living in this city.
Moreover, the city has a growing economy, diverse and exciting lifestyle, proximity to the Rocky Mountains, varied climate, good transportation via metro, recreation, art, sports, and most importantly, a real estate boom. Here are some of the finest neighborhoods in Denver that would be suitable for young professionals.
1. Highlands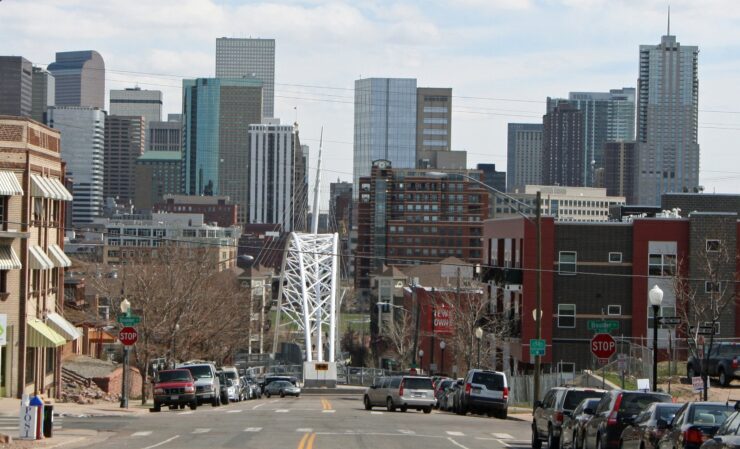 Over the past several years, Highlands has transformed in a major way and has become one of the trendiest neighborhoods in Denver. It is centered around the LoHi strip of some of the finest restaurants and bars in the city.
Since Highlands borders the western edge of downtown Denver, the neighborhood has a variety of new modern condos that can become your new home. If you are more into traditional houses and suburban atmosphere, head over further west where you can find fantastic houses.
2. Capitol Hill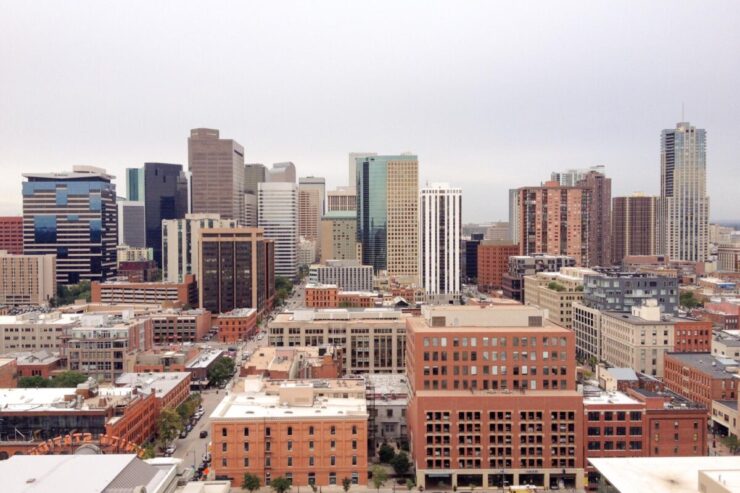 Capitol Hill is a neighborhood just south of downtown. The arts and culture bloom in this area, making it one of the most attractive neighborhoods in the city. It is the home of the Colorado State Capitol building, and it is a historic part of Denver, rich in art galleries and museums.
What is even more important is that Capitol Hill is also home to a mix of modern apartments. The area around the apartments is beautiful and has a nice proximity to dining and outdoor living. Although it is on the higher end of average rent prices, this neighborhood is ideal for young professionals.
3. Five Points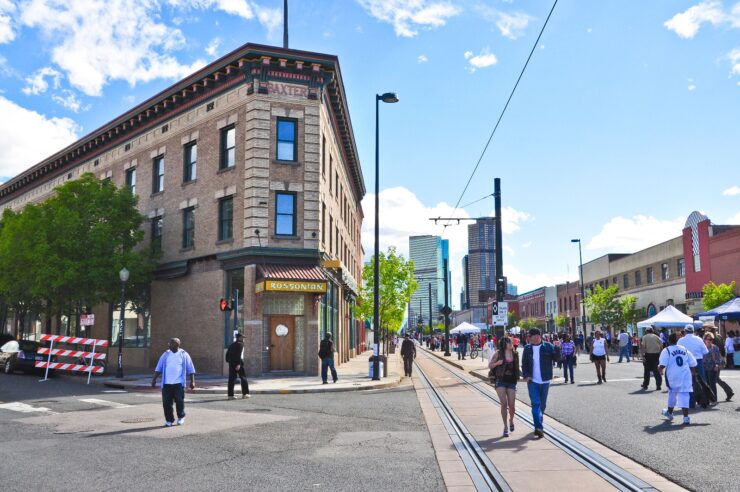 Five Points bears huge significance in the city's history as it was one of the first suburbs and has remained one of the most important neighborhoods ever since. It offers various perks, including affordable housing, easy public transportation, and plenty of breweries around.
If the urban lifestyle is something that you prefer, you should stick to Larimer Street, which is surrounded by new apartments, historic buildings, tattoo shops, art galleries, and popular locations such as Our Mutual Friend Brewing and Crema Coffee.
On the other hand, if something traditional is what you are after, the southern portion of Five Points has plenty of it in store for you. There are tree-lined streets and older homes around this area that have been commonly referred to as the "Harlem of the West."
4. Washington Park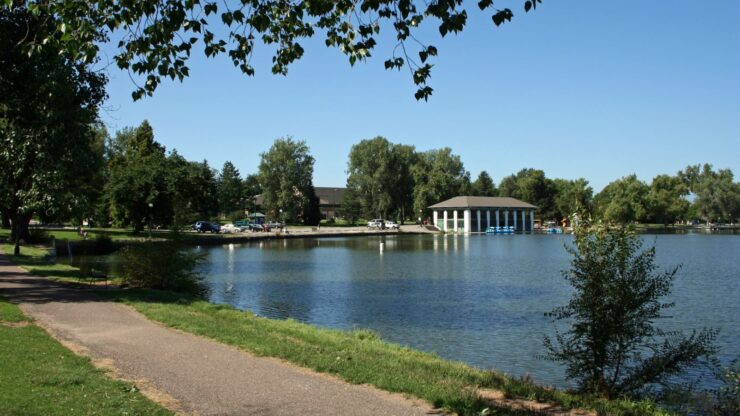 Denver is a city famous for having numerous parks, and it is a city that ranks in the top 20 for the best park systems in the country. With that said, of all the parks in Mile High City, Washington Park is one of the most popular and visited.
During the warmer days, the park is packed with young professionals drinking their drinks and playing volleyball. The neighborhood that surrounds the park is made up of lovely older homes with diverse architectural styles. Although living in this neighborhood is by no means cheap, it still remains one of the best options for young professionals.
5. River North Art District – RiNo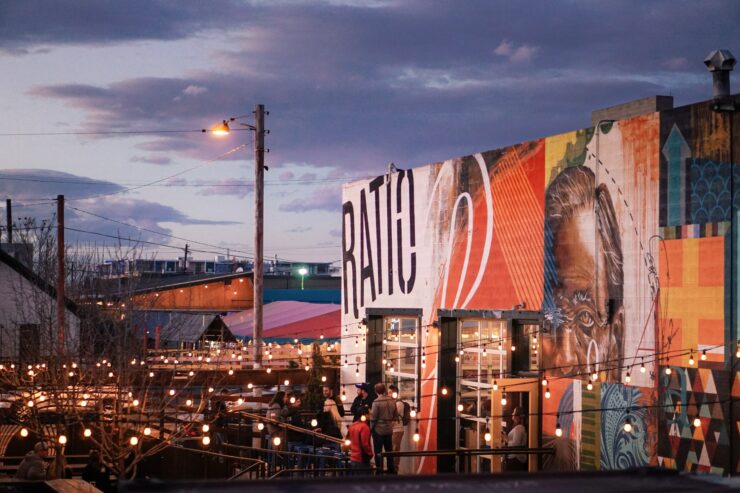 RiNo is located within the Five Points neighborhood and is considered a neighborhood of its own. It is the area that some might call "hipster," which is understandable, considering all the coffee bars, artisan shops, restaurants, and apartments in old warehouse factories.
However, one thing that defines this neighborhood and makes it tick is its love for art. It is one of the most vibrant areas of Denver, and its street murals are one of the trademarks that make people recognize it instantly. RiNo also offers great food since it is surrounded by amazing restaurants with diverse cuisines.
6. Glendale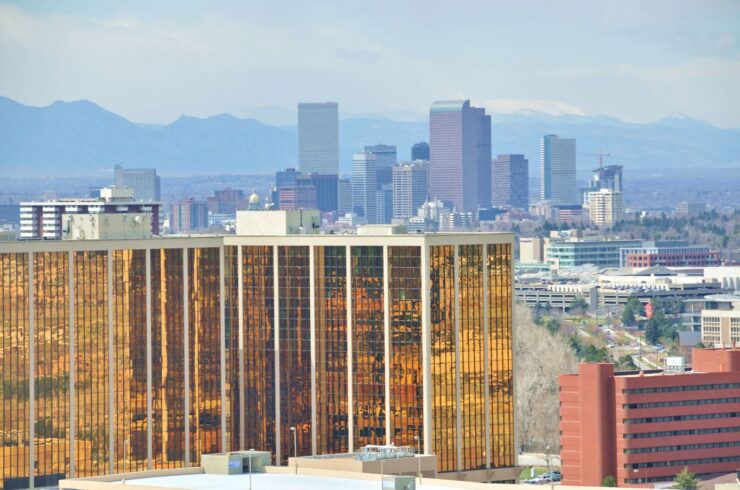 Glendale is an area populated with mostly young adults, and many people consider it to be a city on its own. It is surrounded by Denver on all sides, which makes it a kind of island within the city, although it is not a part of it – strictly speaking.
However, looking at it from a geographical standpoint, it is an amazing location inside the city and another up-and-coming neighborhood. There are many things you can enjoy, such as beautiful parks, shopping, and plenty of restaurants. You can access the rest of the city easily, as it is just a short drive to both Downtown and the Denver Tech Center, making it a desirable place for young professionals.
7. University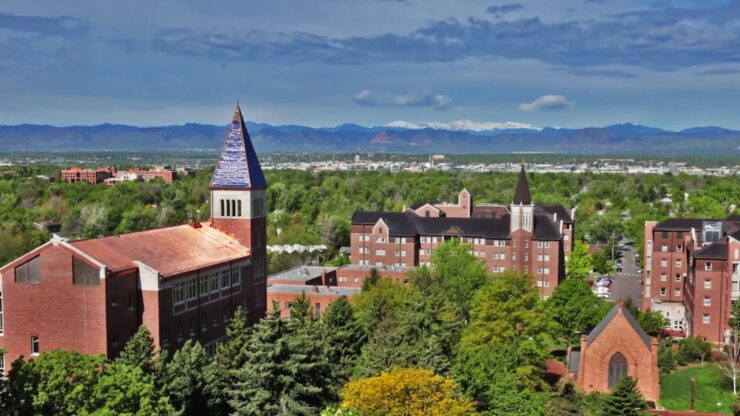 This neighborhood comes with many perks, one of the major ones is that it is within walking distance of the University of Denver campus. Housing is more affordable in this part of the city, and the vibes of the area are both vibrant and relaxing at the same time.
Transportation throughout the city is super easy from here, thanks to the neighborhood's proximity to Light Rail station. It is also a very walkable area, so much so that you might not even need a car. It is an attractive location for young professionals and students alike, thanks to the many perks this area offers.
8. Lower Downtown – LoDo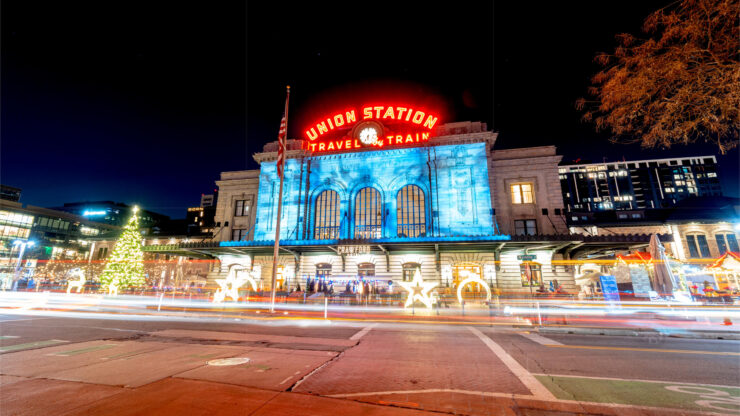 Lower Downtown possesses all the charm one would expect from the oldest neighborhood in Mile High City. LoDo offers a plethora of shops, galleries, bars, entertainment venues, and some of the finest restaurants in the city, so there are plenty of activities young professionals can enjoy during their free time.
Although this area is very much walkable, there is also public transportation available from Union Station, which is a 100-year-old neighborhood staple. LoDo is pedestrian-friendly and a great choice for your new home if you are a young professional. In this area, you can also enjoy many sports events by cheering for Denver Nuggets, Colorado Avalanche, and Colorado Mammoth. If sports are not your thing, you can catch some concerts at Ball Arena.
9. Sloan's Lake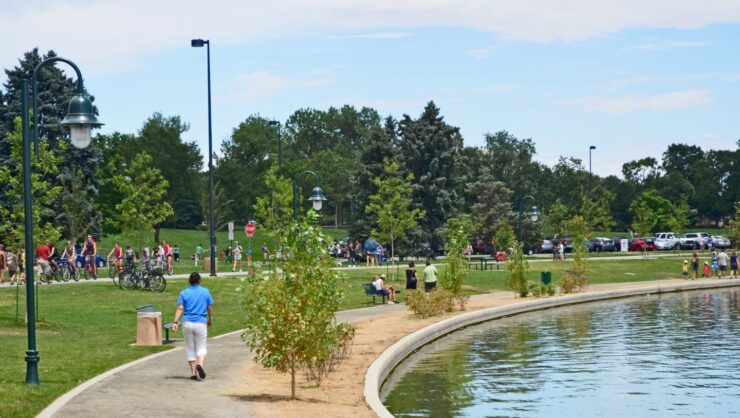 Sloan's Lake is a neighborhood that is known as the best neighborhood in Denver for commuting, which is a handy perk for every young businessman or professional. There are also plenty of housing options, as you can find a marvelous mix of new contemporary remodels and duplex housing.
One of the biggest draws of living in Sloan's Lake is hugely beneficial to football fans, as the neighborhood is within walking distance to Empower Field at Mile High, where you can enjoy Denver Broncos games. So if you are a young professional that cannot get enough of sports, this area is a nice place to find a new home.
10. Lower Highland – LoHi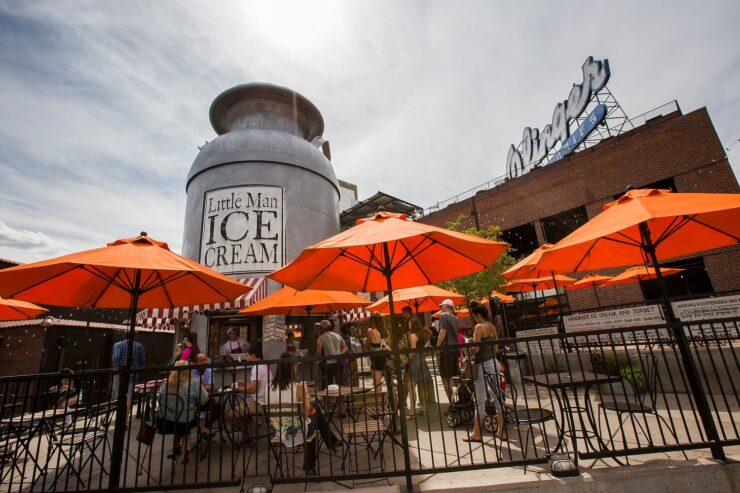 Lower Highland, or LoHi, is one of the recent additions to Denver's neighborhoods, and it is very attractive due to its proximity to downtown. It has been named one of the most hipster neighborhoods in the country and a place where you can find some of the coolest boutiques and fantastic spots to eat.
As an added bonus to the neighborhood, it is super bike-friendly. Here, you can easily access Denver's main pedestrian walk and bike path, the Cherry Creek Trail. It is a relaxing neighborhood where you can enjoy various activities both indoors and outdoors, and this is just one of many reasons why it is an attractive neighborhood for young professionals.
Final Words
Denver was and remained one of the most attractive cities in the United States that continuously attracts young students and professionals across the country. Whatever your activity preferences are, you are sure to find a perfect spot for it in this town.
The housing prices are generally reasonable, and there are plenty of apartment options you can browse through. So, when you decide to become a new citizen of Mile High City, revisit us and browse our list again, as you will certainly find the ideal neighborhood to live in there.