Denver, known as the Mile High City, is a paradise for people who love the great outdoors. The city also boasts of thriving cultural scenes, from top-notch museums and art galleries to vibrant nightlife and gastronomy.
As a tourismologist, I find Denver's hotel landscape particularly compelling – it's a remarkable blend of luxury, history, and design. And nowhere is this more evident than in the city's posh neighborhood, Cherry Creek. Today, I'll walk you through the top 10 hotels in Denver's Cherry Creek that add an extra dash of charm to your stay in this dynamic city.
These establishments in Cherry Creek aren't just hotels – they're experiences that imbue your journey with a sense of place and personality. You'll discover establishments that are steeped in history, offer tantalizing culinary journeys, and provide luxurious relaxation amidst artistic elegance. So, get ready to pack your bags and immerse yourself in Denver's unique hospitality.
1. The Jacquard Hotel & Rooftop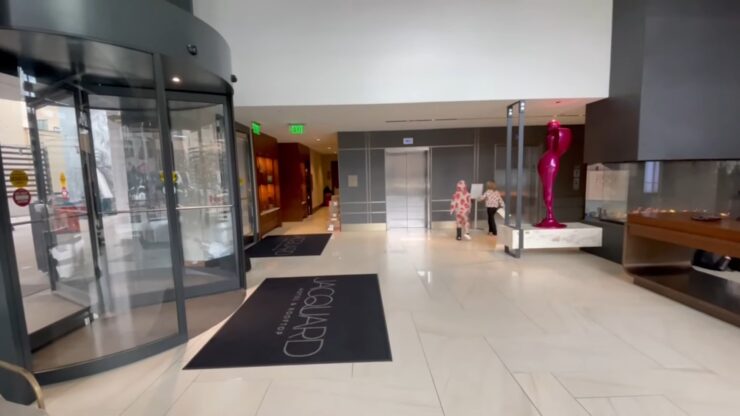 Located in the heart of Cherry Creek, The Jacquard Hotel & Rooftop is a property that screams elegance and style. The resort takes pride in its sophisticated design, which is a creative mix of modern aesthetics and classic elegance. Its rooms and suites are furnished to perfection, offering a welcoming ambiance and high-end amenities for a comfortable stay.
The hotel's rooftop is one of its major highlights. It features a spectacular pool and a chic bar, providing a panoramic view of the Rocky Mountains and the Denver skyline. In the evening, the rooftop turns into a vibrant social scene where guests can indulge in handcrafted cocktails while enjoying the gorgeous sunset views.
2. JW Marriott Denver Cherry Creek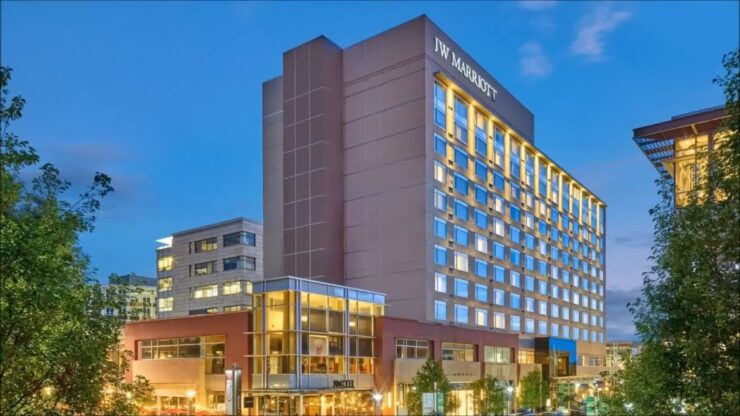 Offering an unmatched blend of luxury and comfort, the JW Marriott Denver Cherry Creek stands as a symbol of class in the neighborhood. With its luxurious rooms, state-of-the-art facilities, and exceptional service, this location promises an unforgettable stay.
This hotel goes the extra mile to make your stay as relaxing as possible. Their Spa Suite, a private sanctuary, offers rejuvenating spa treatments that will soothe your senses. Dining here is also a treat, with Social Fare Denver Dining & Drinks serving up an innovative menu of seasonal favorites and cocktails.
3. Halcyon, a Hotel in Cherry Creek
Halcyon is not just a hotel; it's a breath of fresh air. This innovative property redefines luxury with a homely touch. The aesthetic here is warm, inviting, and unpretentious, creating a sense of belonging among guests.
This establishment is also equipped with unique amenities that are curated to enhance the guest experience. From the "Gear Garage" that loans out everything from Vespas to vinyl records to the Rooftop Pool Deck offering an oasis of tranquility, Halcyon ensures an unforgettable stay.
4. MOXY Denver Cherry Creek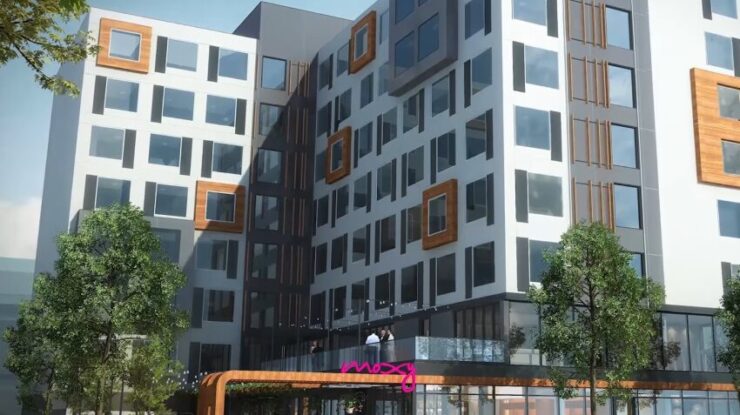 MOXY Denver Cherry Creek offers a fun and playful hotel experience. This millennial-focused resort boasts a stylish, minimalist design while offering modern amenities to keep guests connected, entertained, and comfortable.
Upon entering the premises, you're welcomed into a lively lobby that doubles as a café, bar, and co-working space. The cozy, smartly-designed rooms are outfitted with plush beds, a 42-inch flat-screen TV, and furiously fast Wi-Fi. MOXY is the ideal choice for the young or the young at heart.
5. The Inn at Cherry Creek
The Inn at Cherry Creek is an intimate boutique hotel that promises a personalized experience. The resort's design merges classic elegance with a modern sensibility, creating a unique atmosphere that feels both luxurious and homely.
Each room is individually decorated and features amenities such as plush bathrobes, a minibar, and a work desk. In addition, the hotel houses Weber, a renowned restaurant offering a fine-dining experience that combines American cuisine with a global twist.
6. Le Méridien Denver Downtown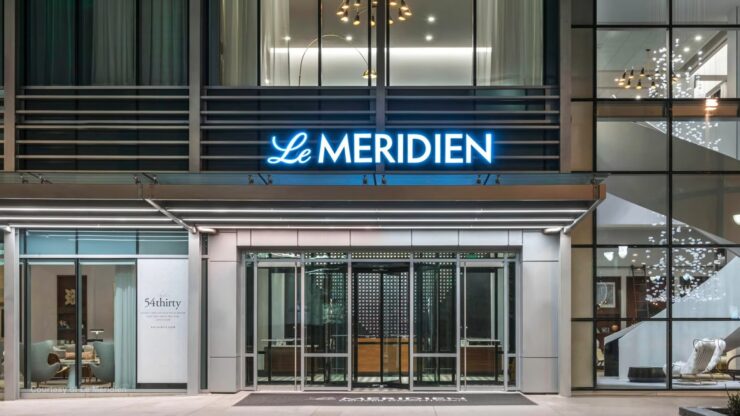 Le Méridien Denver Downtown provides a perfect fusion of European flair and local culture. The hotel's mid-century modern design is enriched with unique Denver-themed touches, giving a sense of place and sophistication.
One standout feature is the hotel's 54thirty Rooftop, Denver's highest open-air, seasonal rooftop bar offering mesmerizing city and mountain views. Le Méridien is also home to Corinne, a restaurant serving up comfort food classics with an artisanal twist.
7. Four Seasons Hotel Denver
The Four Seasons Hotel Denver offers unrivaled luxury and service. This five-star hotel is known for its refined elegance, spacious accommodations, and breathtaking views of the Rocky Mountains and the Denver skyline.
The hotel's EDGE Restaurant & Bar is a culinary gem, offering locally sourced American cuisine. Additionally, the hotel boasts a rooftop pool, a full-service spa, and a fitness center – ensuring guests have everything they need for a pampered stay.
8. Art, a Hotel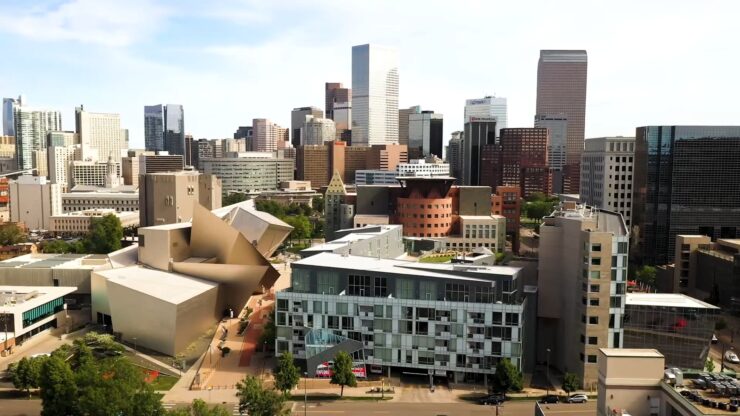 Art, a hotel, is an architectural masterpiece that doubles as an art gallery. Situated in Denver's Golden Triangle Museum District, the hotel's modern, sleek design is adorned with a curated collection of modern and contemporary art.
Each floor of the hotel introduces guests to a specific art theme, represented by an original piece of artwork. Even the guestrooms are elegantly designed, reflecting a harmonious blend of art and comfort. The FIRE restaurant offers a unique dining experience with creative cuisine and stunning mountain views.
Denver is a culinary haven boasting an array of exquisite dining establishments that are sure to tantalize taste buds, from the city's renowned 15 best restaurants to its delightful mile-high culinary gems.
9. The Brown Palace Hotel and Spa, Autograph Collection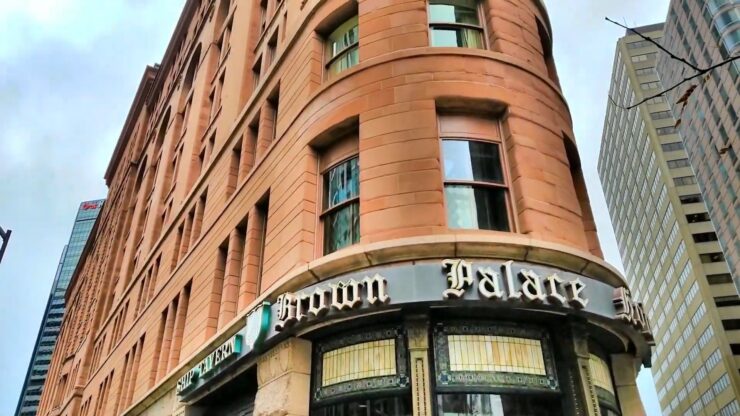 The Brown Palace Hotel and Spa is a historic gem in Denver's hotel scene. Opened in 1892, this iconic establishment has played host to numerous celebrities, politicians, and royalty. Its Italian Renaissance architecture, unique triangular shape, and ornate décor transport you to a bygone era of luxury.
The hotel's accommodation is equally impressive, exuding elegance and comfort. From Afternoon Tea in the famous atrium to dining at the award-winning Palace Arms, The Brown Palace promises a royal experience.
10. The Ramble Hotel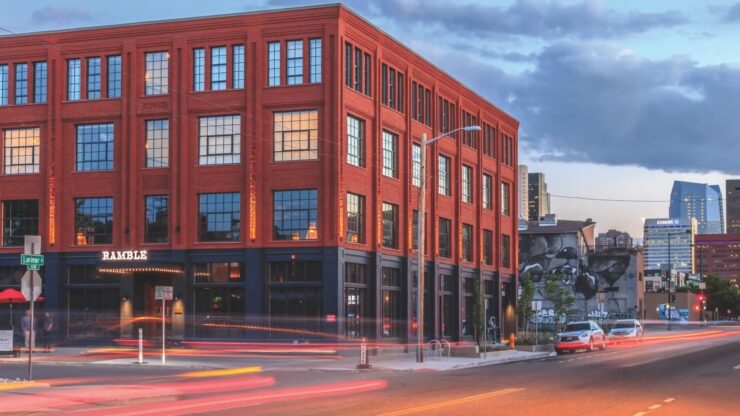 The Ramble Hotel is a boutique establishment that thrives on creativity and sophistication. The hotel's design pays tribute to 17th-century French Salons, with contemporary adaptations that reflect Denver's innovative spirit.
Apart from its visually appealing rooms, the hotel is home to the first outpost of New York City's revered cocktail bar, Death & Co. The Ramble also hosts an intimate theater and bar, Vauxhall, and a beautiful outdoor courtyard, ideal for mingling with other creative minds.
Final Words
Each of these ten establishments offers something unique, embodying the diverse spirit of Denver. Whether you're a leisure traveler seeking relaxation and rejuvenation, a business traveler looking for convenience and class, or an adventurous soul seeking a distinctive experience, Cherry Creek's hotel landscape caters to all.
So the next time you're in Denver, immerse yourself in the vibrant hospitality of Cherry Creek and let these hotels redefine your travel experience.
Experience the vibrant Mile-High City through a plethora of activities, offering visitors an extensive list of 30 things to do in Denver, Colorado.