Italian eateries in Denver are much more than repositories of imported traditions; they are dynamic spaces where old-world charm and modern interpretations collide, giving life to an extraordinary culinary narrative.
Whether it's a cozy, family-run trattoria serving time-honored recipes or a sleek ristorante dishing out avant-garde Italian creations, Denver's Italian dining scene brims with diversity and excitement, much like the city itself.
Join me as we embark on a journey through the culinary labyrinth of the Mile-High City, where the aromas of simmering marinara and fresh-baked focaccia waft through the thin mountain air, and the vibrant notes of Sangiovese wine flirt with the taste buds.
Together, we will explore the 10 Best Italian Restaurants in Denver, savoring every bite of their stories and recipes that transport us to the sunny piazzas of Italy, one plate at a time. Let's begin this gastronomic adventure and delve into the richness that is Italian cuisine in Denver.
1. Il Posto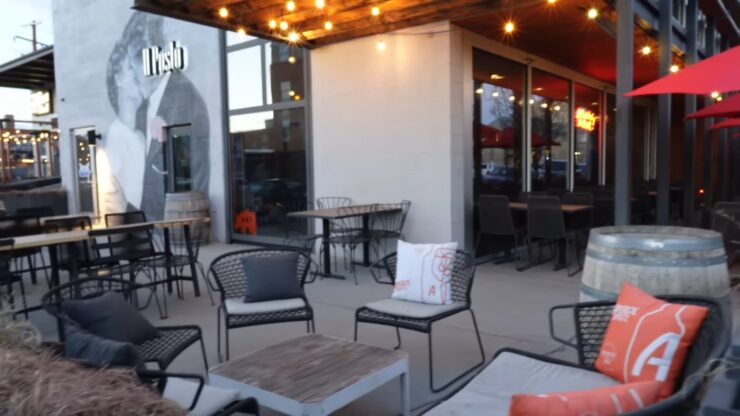 Denver's RiNo district houses the fascinating marvel known as Il Posto. Led by Chef Andrea Frizzi, this Italian restaurant fuses traditional Italian dining with a contemporary influence, all reflected in a rotating menu that shifts with the seasons.
The menu highlights the freshest locally-sourced ingredients and house-made kinds of pasta, ensuring a delightful culinary experience. With an open kitchen, your dining experience transforms into an immersive journey, witnessing the craftsmanship that goes into every dish. Their extensive wine list, meticulously chosen to pair with the diverse dishes, is another nod to the careful thought put into every aspect at Il Posto.
2. Spuntino
At Spuntino, located in the heart of the Highlands, you will experience a seamless blend of old-world traditions and modern flair. This spot, owned by the husband-and-wife duo
Elliot Strathmann and Cindhura Reddy
, serves up love in every dish.
From hand-rolled gnocchi to game-centric secondi like bison short rib, every dish pays homage to Italian cooking while incorporating local Colorado ingredients. To complement the food, there is a robust selection of Italian wines and handcrafted cocktails. Spuntino's cozy, welcoming atmosphere provides a homey ambiance, making it an ideal spot for comfort and romance.
3. Barolo Grill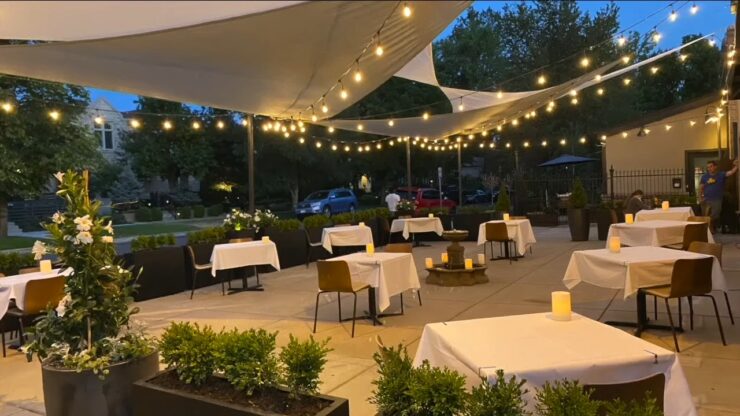 Denver's Cherry Creek North district is home to Barolo Grill, an upscale Italian restaurant that has been serving Northern Italian cuisine since 1992. Renowned for its emphasis on Piedmontese gastronomy, this restaurant delivers an exceptional dining experience.
At Barolo Grill, you'll enjoy a plethora of dishes like the Braised Duck with housemade pappardelle or Agnolotti del Plin, which truly demonstrates the chefs' skill and attention to detail. Wine connoisseurs will appreciate their award-winning list, focusing on selections from the Piemonte region of Italy. This elegant establishment is perfect for a special occasion or simply to indulge in a memorable culinary journey.
4. Coperta
Brother-and-sister team Paul and Aileen Reilly's Coperta, located in Uptown, brings the vibrant tastes of Southern Italy and Rome to the heart of Denver. With its warm and inviting atmosphere, Coperta immediately makes you feel as if you've been transported to an Italian trattoria.
The menu, featuring classic dishes like Mozzarella in Carrozza and Buccatini all'Amatriciana, celebrates the rich, rustic flavors of Italy's south. Coperta's wine list focuses on southern Italian wines, providing the perfect accompaniment to the hearty cuisine. Don't forget to finish your meal with their delectable Tiramisu or a scoop of housemade gelato.
5. Tavernetta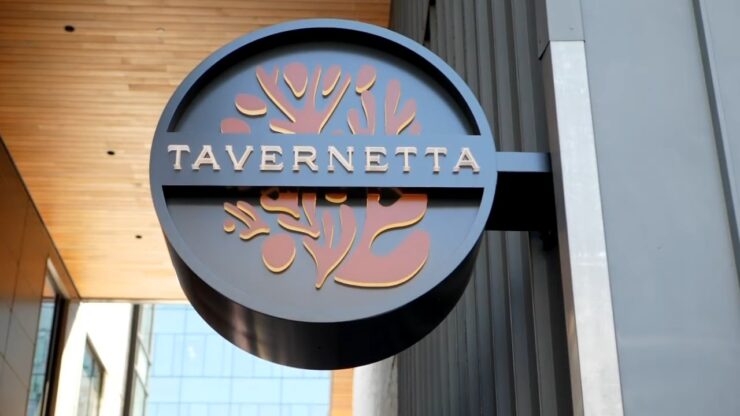 Nestled near Denver's Union Station is Tavernetta, a brainchild of the team behind Boulder's Frasca Food and Wine. This place epitomizes Italian hospitality with its attention to detail, from the service to the food and wine.
The menu boasts a range of regional Italian dishes, such as Tortellini in Brodo and Veal Marsala, crafted with seasonal ingredients. Their wine list, curated by a master sommelier, is designed to complement their food menu and offers selections from all over Italy. Tavernetta's sophisticated yet relaxed ambiance is conducive to a perfect evening of Italian cuisine in Denver.
6. Panzano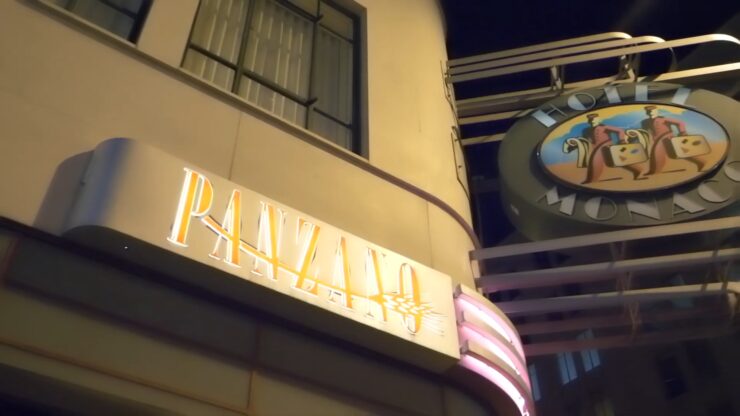 Located in the Hotel Monaco, Panzano offers Northern Italian cuisine with a contemporary twist. The restaurant's commitment to providing "Chi mangia bene, vive bene" – those who eat well and live well, is apparent in their use of local and sustainable ingredients.
From classics like Risotto to creative takes on dishes like Lamb Osso Bucco, Panzano effortlessly brings Italy to Denver. A notable feature is their award-winning wine list featuring Italian and Californian wines. With a modern, chic setting and excellent service, Panzano is the perfect spot for a delightful Italian meal downtown.
7. Quality Italian
In the heart of
Cherry Creek
, Quality Italian offers a unique, modern take on the classic Italian-American steakhouse. The imaginative dishes, paired with their dynamic atmosphere, create an unforgettable dining experience.
The menu features standout dishes like Chicken Parm Pizza and Lobster Fra Diavolo alongside an array of exceptional steaks and chops. For wine enthusiasts, the extensive wine list, spotlighting both Italian and American wines, is truly impressive. Whether it's a business lunch or a date night, Quality Italian offers a distinctive approach to Italian dining in Denver.
8. Osteria Marco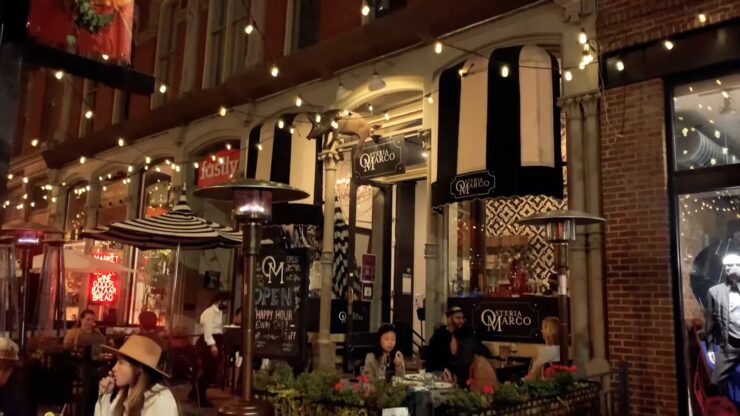 In the historic Larimer Square, you'll find Osteria Marco, a lively and welcoming Italian restaurant inspired by the traditional Italian osteria. This eatery, run by famed Denver restaurateur Frank Bonanno, delights patrons with its housemade charcuterie and artisanal cheeses.
Osteria Marco offers an array of classic dishes from pizzas to paninis, but what sets it apart is the unique take on Italian classics, like the Lamb Meatball sliders. The wine list is well-curated, primarily featuring Italian wines to complement the fare. With its warm, rustic charm, Osteria Marco offers a quintessential Italian dining experience.
9. Pizzeria Locale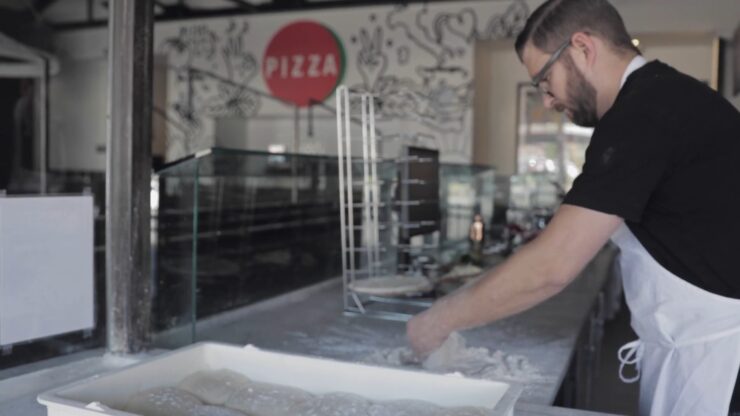 For pizza aficionados, Pizzeria Locale in Boulder and Denver is a must-visit. This high-energy pizzeria serves up Neapolitan pizzas with a unique Boulder twist.
The heart of Pizzeria Locale is its custom-designed, wood-fired oven that perfectly cooks every pizza, giving it a charred yet chewy crust. The menu also includes a fine selection of antipasti and salads, all made with locally sourced ingredients. To top it off, they offer a fantastic selection of Italian wines and craft beers that beautifully complement their pizzas. Pizzeria Locale is truly a celebration of pizza in the Neapolitan tradition.
Discover the ultimate fusion of craft and flavor as we explore the 10 best brewery in Denver in 2023, providing a delightful experience for every beer enthusiast.
10. Venice Ristorante & Wine Bar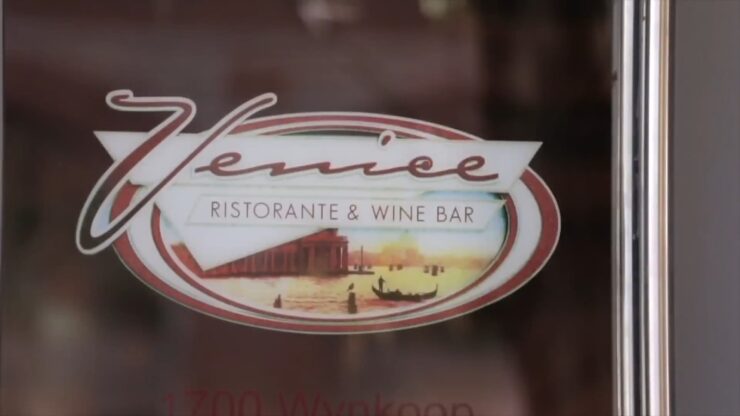 Last but not least, in downtown Denver, Venice Ristorante & Wine Bar presents an exquisite blend of traditional Italian cuisine with a Venetian touch. This restaurant, under the guidance of Alessandro Carollo, offers an unforgettable fine dining experience.
At Venice, you'll find a range of delightful dishes like Gnocchi alla Crema di Scampi and Vitello alla Parmigiana. Their comprehensive wine list is a wine lover's dream, boasting an extensive selection from various regions of Italy. The elegant ambiance combined with top-tier service makes Venice Ristorante an ideal spot for those seeking an upscale Italian dining experience.
Final Words
As we wrap up our journey, we're left with not just the taste of beautifully crafted dishes but a new understanding of the Italian culinary philosophy – one that exalts the value of high-quality, simple ingredients, time-tested recipes, and above all, the joy of sharing food and laughter around a communal table.
The spirit of "la dolce vita" or "the sweet life" lives on in Denver, miles away from Italy's sunny shores, reminding us that the language of good food and hospitality is universal.