Colorado, known for its breathtaking natural landscapes and outdoor activities, also offers a fascinating array of aquariums and zoos that are perfect destinations for animal enthusiasts and families alike.
In 2023, these ten incredible aquariums and zoos in Colorado promise an unforgettable experience, immersing visitors in the wonders of marine life and providing an up-close encounter with exotic creatures from around the globe.
Whether you're seeking educational opportunities or simply seeking a day of entertainment, these attractions are a must-visit on your Colorado itinerary.
10. Denver Zoo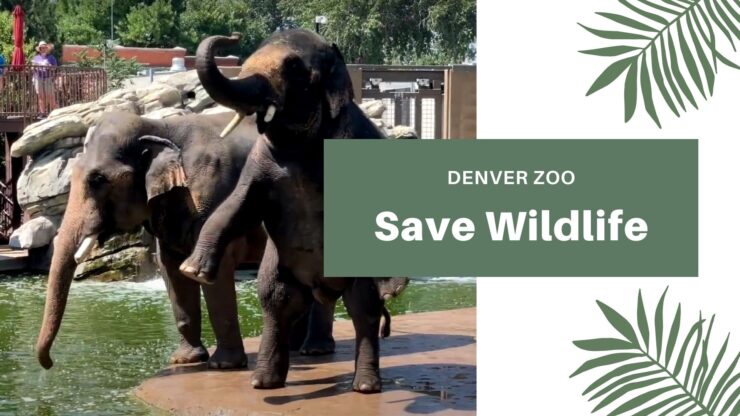 The Denver Zoo, located in the heart of Denver, is one of the most renowned and oldest zoos in the United States. With a mission to inspire communities to save wildlife, the Denver Zoo offers visitors a chance to encounter animals from diverse habitats and ecosystems. Home to over 3,500 animals representing more than 600 species, this expansive zoo ensures a day full of excitement and learning.
Highlights:
Habitat Exploration: The Denver Zoo boasts numerous naturalistic habitats, each designed to replicate the animals' native environments. Stroll through the Tropical Discovery, Predator Ridge, and Primate Panorama exhibits to witness creatures like sloths, lions, and gorillas in settings that mirror their wild homes.
Toyota Elephant Passage: One of the zoo's standout attractions is the Toyota Elephant Passage, an award-winning exhibit featuring Asian elephants, rhinos, and tapirs. Explore the lush Asian-inspired landscape and observe these majestic animals up-close.
Conservation Efforts: The Denver Zoo is dedicated to wildlife conservation and runs various programs to protect endangered species. Learn about their initiatives and the importance of conservation during your visit.
9. Gunnison Valley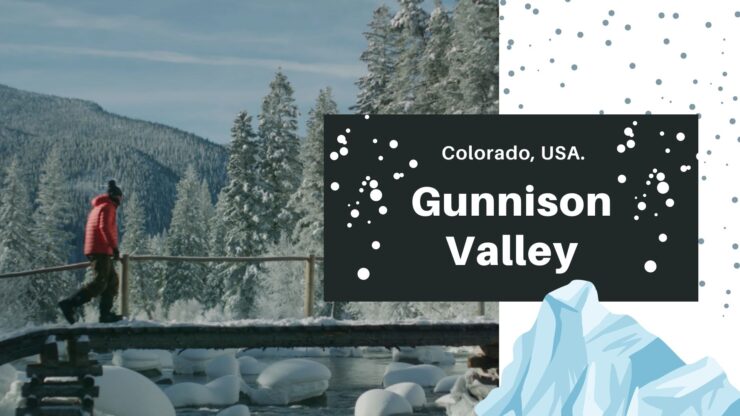 Gunnison Valley is a picturesque region filled with local wildlife located in Colorado, USA. Nestled amidst the majestic Rocky Mountains, this valley offers stunning natural beauty and abundant outdoor recreational opportunities for visitors.
Highlights:
Scenic Landscapes: Enjoy breathtaking views of the Rocky Mountains, lush forests, and meandering rivers, providing a perfect backdrop for various activities like hiking, camping, and wildlife viewing.
Outdoor Adventures: Gunnison Valley is a haven for outdoor enthusiasts. Experience world-class skiing and snowboarding during the winter months at the nearby Crested Butte Mountain Resort. In the warmer seasons, engage in activities such as mountain biking, fishing, kayaking, and rock climbing.
Black Canyon of the Gunnison National Park: Explore the awe-inspiring Black Canyon, a dramatic gorge formed by the Gunnison River. Marvel at the steep cliffs and the river's roaring power as it carves through the rock.
Curecanti National Recreation Area: Discover the beauty of the Curecanti National Recreation Area, which encompasses three reservoirs perfect for boating, fishing, and water sports.
Gunnison National Forest: Immerse yourself in the tranquility of Gunnison National Forest, offering ample opportunities for hiking, camping, and wildlife photography.
Historic Towns: Experience the charm of quaint mountain towns like Crested Butte and Gunnison. Wander through their streets lined with historic buildings, shops, and restaurants
8. Cheyenne Mountain Zoo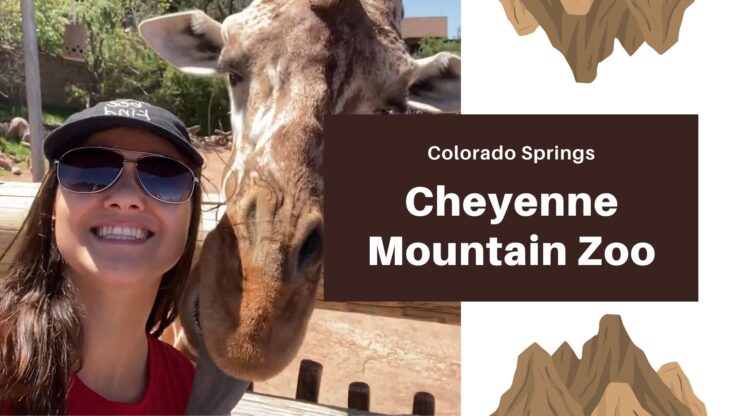 Perched atop the picturesque Cheyenne Mountain in Colorado Springs, the Cheyenne Mountain Zoo offers a unique and immersive zoo experience. As America's only mountain zoo, it provides breathtaking views of the surrounding landscape along with an impressive array of animals.
Highlights:
Mountaineer Sky Ride: Enjoy a scenic ride on the Mountaineer Sky Ride, an open-air chairlift that takes you from the zoo's base to the summit of Cheyenne Mountain. Marvel at the panoramic views of Colorado Springs and encounter animals along the way.
African Rift Valley: Step into the African Rift Valley exhibit, home to lions, meerkats, and giraffes. Observe these majestic creatures as they roam in a habitat that mimics the African savanna.
Australia Walkabout: Encounter unique Australian wildlife, including wallabies, emus, and kangaroos, in this walk-through exhibit that brings the Land Down Under to Colorado.
Encounter Africa: This interactive exhibit allows visitors to hand-feed giraffes, providing an up-close and personal experience with these gentle giants.
7. Butterfly Pavilion and Insect Center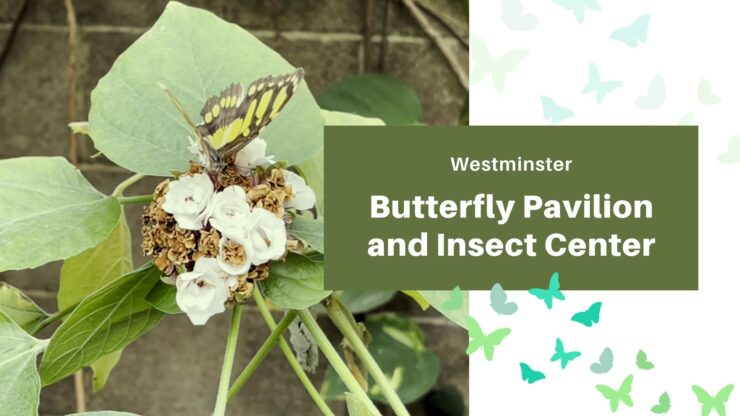 Located in Westminster, the Butterfly Pavilion and Insect Center is a haven for those fascinated by the world of insects and butterflies. As one of the premier invertebrate zoos in the nation, this facility offers an engaging and educational experience for visitors of all ages.
Highlights:
Butterfly Conservatory: Step inside a lush tropical rainforest, where thousands of free-flying butterflies flutter around you, creating a magical and enchanting atmosphere.
Crawl-A-See-Em: Encounter arthropods up close and personal, such as tarantulas, scorpions, and giant millipedes, as you learn about their vital roles in the ecosystem.
Aquatic Nursery: Explore the world of water-dwelling invertebrates, including sea stars, sea urchins, and hermit crabs, in the Aquatic Nursery exhibit.
Wings of the Tropics: Witness some of the world's largest and most vibrant butterflies, from the blue morpho to the owl butterfly, as they soar through this unique exhibit.
6. Pueblo Zoo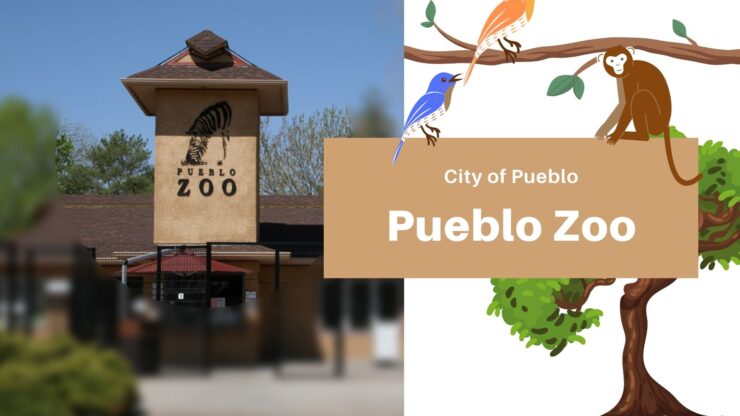 The Pueblo Zoo, nestled in the charming city of Pueblo, offers an intimate and family-friendly environment, making it a perfect destination for a day of leisure and education. Despite being smaller in size, the zoo features an impressive collection of animals from around the world.
Highlights:
EcoCenter: Begin your journey at the EcoCenter, an interactive and immersive exhibit that showcases the diverse ecosystems of southern Colorado and the surrounding regions.
Animal Encounters: Throughout the day, enjoy animal encounters and feedings that allow you to get to know the zoo's residents up close.
Endangered Species: The Pueblo Zoo actively participates in various conservation programs and houses several endangered species, including the African-painted dog and the black-footed ferret.
Educational Programs: Take advantage of the zoo's educational programs, which provide insightful information about animal behavior, conservation efforts, and the significance of preserving natural habitats.
5. The Wilds Animal Sanctuary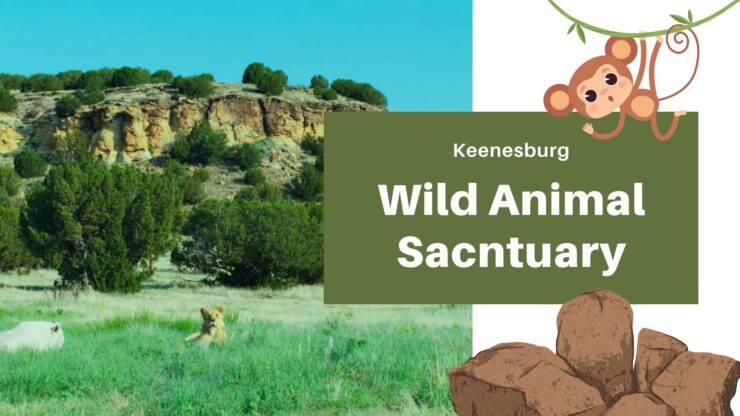 Situated on expansive grounds near Keenesburg, The Wilds Animal Sanctuary is a haven for rescued wild animals from around the world. This sanctuary provides a safe and natural environment for animals that have been rescued from captivity or undesirable living conditions.
Highlights:
Open-Air Habitats: The Wilds offers spacious open-air habitats for animals, allowing them to roam freely and exhibit their natural behaviors.
Predator Ridge: Experience the awe-inspiring Predator Ridge, where you can observe lions, tigers, and other majestic predators in an environment designed to mimic their native habitats.
Feeding Tours: Join guided feeding tours to learn about the unique diets of various animals and witness feeding time up close.
Conservation Education: The sanctuary focuses on education and conservation efforts, helping visitors understand the importance of protecting wildlife and their natural habitats.
4. SeaQuest Littleton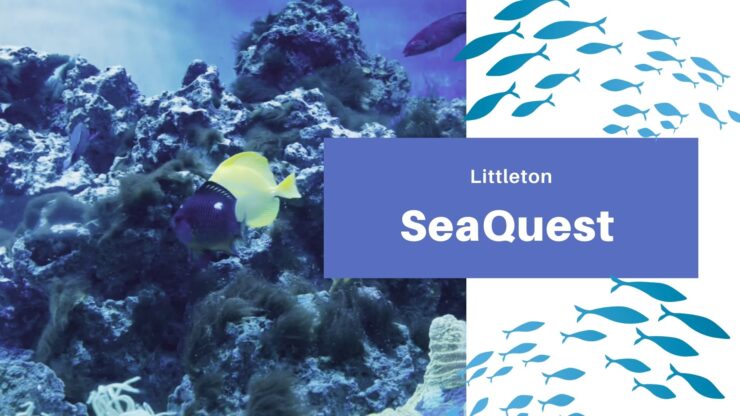 Located in Littleton, SeaQuest is an interactive aquarium that invites visitors to embark on a hands-on aquatic adventure. This family-friendly destination offers the opportunity to interact with marine life from around the world.
Highlights:
Touch Pools: Get up close and personal with friendly rays, sea stars, and other touchable marine creatures in the interactive touch pools.
Rainforest Experience: Immerse yourself in the vibrant Rainforest exhibit, where you can encounter tropical birds, reptiles, and playful monkeys.
Snorkel with Sharks: For a truly unforgettable experience, brave souls can opt for the "Snorkel with Sharks" program, where you'll snorkel in a tank with these incredible predators.
Animal Encounters: Enjoy personalized animal encounters with parrots, reptiles, and other fascinating critters.
3. Butterfly Wonderland – Boulder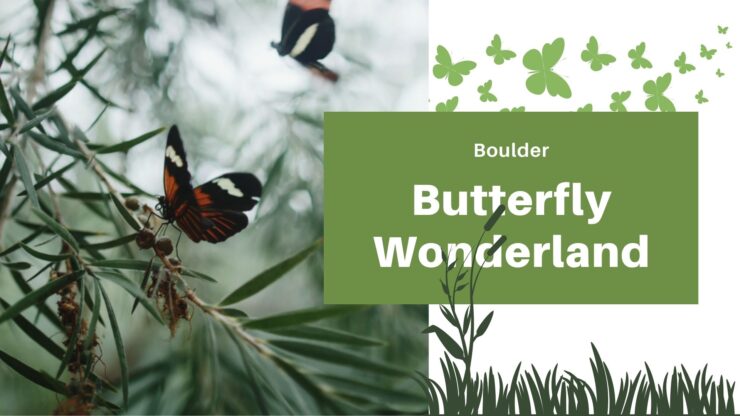 Nestled in Boulder, Butterfly Wonderland is a butterfly conservatory that offers an enchanting experience for butterfly enthusiasts and nature lovers alike.
Highlights: Butterfly Garden: Wander through a lush garden filled with colorful butterflies from all over the world as they flit and flutter around you.
Life Cycle Exhibits: Learn about the captivating life cycles of butterflies, from caterpillars to chrysalides to fully-grown butterflies ready to take flight.
Education Pavilion: The education pavilion offers interactive displays and informative exhibits that delve into the world of butterflies and their crucial role in ecosystems.
Art Gallery: Marvel at the butterfly-inspired art gallery showcasing works of local artists celebrating the beauty of these delicate creatures.
2. Downtown Denver Aquarium
Situated in downtown Denver, this aquarium is an aquatic wonderland that takes visitors on an immersive journey through the world's oceans and waterways.
Highlights:
Underwater Exhibits: Walk through tunnels that surround you with marine life, including sharks, giant rays, and colorful schools of fish.
Shipwreck Exhibit: Explore a sunken treasure ship exhibit, complete with vibrant coral reefs and diverse marine species.
Marine Biologist Talks: Engage in marine biologist talks and feeding shows to learn fascinating facts about the animals and their behaviors.
Mermaid Shows: For a touch of enchantment, catch one of the mesmerizing mermaid shows, where these mythical creatures swim alongside marine life.
1. The Great Sand Dunes Oasis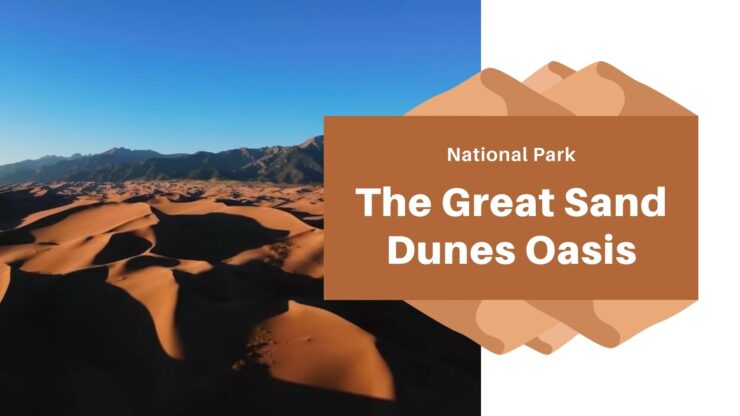 Situated near the breathtaking Great Sand Dunes National Park, The Great Sand Dunes Oasis offers a unique wildlife experience amid the rugged beauty of the desert.
Highlights:
Wildlife Viewing: Spot various desert-dwelling animals, such as mule deer, pronghorn antelope, and jackrabbits, roaming in their natural habitat.
Birdwatching: Bring your binoculars to witness a diverse array of bird species, including golden eagles, owls, and colorful migratory birds.
Stargazing: Stay until nightfall for incredible stargazing opportunities, as the clear desert skies provide excellent visibility of celestial wonders.
Educational Programs: The Oasis offers educational programs that shed light on the delicate balance of life in the desert ecosystem.
Plan Your Adventure
As you plan your trip to these incredible aquariums and zoos in Colorado for 2023, consider checking their websites for updated operating hours, ticket prices, and special events. Each of these attractions offers a unique and enriching experience that will leave you with cherished memories and a deeper appreciation for the diverse creatures that share our planet.
So, whether you're wandering through the rainforest-like habitats of the Denver Zoo, diving into the underwater world of the Downtown Aquarium, or exploring the mountain-top wonders at Cheyenne Mountain Zoo, Colorado's array of aquariums and zoos promises a truly unforgettable adventure in 2023.
Prepare to be amazed by the wonders of the animal kingdom and the efforts these facilities are making to conserve and protect our planet's precious wildlife. Happy exploring!
FAQs
Are there any special events or shows at these places?
Yes, many of these attractions host special events, shows, and interactive presentations throughout the year. Be sure to check their event calendars on their respective websites for specific dates and details about these exciting happenings.
What are the best times to visit these aquariums and zoos?
Weekdays, especially in the mornings, tend to be less crowded compared to weekends. Visiting during the shoulder seasons (spring and fall) might offer more pleasant weather and fewer visitors. However, do consider checking the individual facilities' websites for any seasonal closures or special hours.
Are there any dining options available inside these attractions?
Yes, all the featured aquariums and zoos in Colorado have on-site dining options, ranging from cafes to full-service restaurants. You can enjoy a variety of meals, snacks, and refreshments during your visit.
Do any of these aquariums or zoos focus on conservation efforts?
Yes, many of these attractions have strong commitments to wildlife conservation. They actively participate in various conservation programs and support efforts to protect endangered species and preserve natural habitats.
Can I take photographs during my visit?
Yes, visitors are generally allowed to take photographs for personal use. However, it's important to be mindful of any specific rules or guidelines related to photography at each attraction, especially when it comes to using flash or tripods.
Are these attractions accessible to visitors with disabilities?
Yes, all the featured aquariums and zoos strive to be inclusive and accessible to visitors with disabilities. They have various accommodations in place, such as accessible pathways, ramps, and facilities to ensure an enjoyable experience for everyone.