Denver, known as the Mile-High City, is an invigorating blend of natural beauty and culinary innovation. Here, the view of the stunning Rocky Mountains is as captivating as the local food scene, which ranges from comforting traditional fare to tantalizing avant-garde creations. Let's embark on an epicurean tour of the 15 best restaurants in Denver that truly deserve your attention.
1. Acorn – Eclectic American Cuisine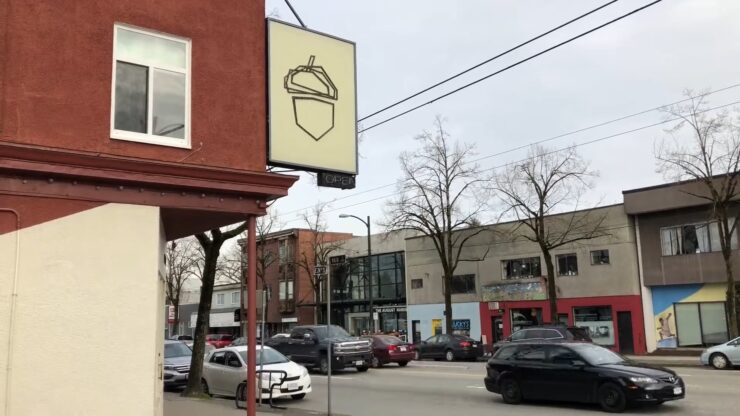 Nestled inside The Source, an artesian market in Denver's River North District, Acorn boasts a culinary narrative as unique as its location. This industrial-chic eatery masterfully blends bold flavors and fresh, locally-sourced ingredients.
The oak-fired oven and grill are the heart of Acorn's kitchen, lending a smoky charm to dishes like their acclaimed oak-grilled chicken. Their constantly evolving menu is a testament to their commitment to seasonal, artisanal produce. A visit here is not just a meal but a story told through the language of food.
2. Fruition Restaurant – Farm to Table Brilliance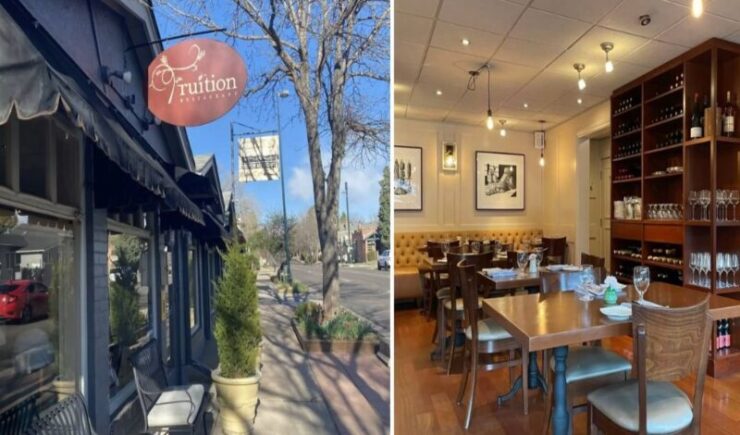 Fruition Restaurant has been a staple of Denver's dining scene for over a decade. Chef Alex Seidel's ode to farm-to-table dining, Fruition, offers a seasonal menu that's simply magical in its simplicity and flavor.
The dining experience here is intimate, with an emphasis on the close-knit connection between the land, the farmer, and the chef. Be sure to try their Pasta Carbonara, a dish that transforms the familiar into the extraordinary, making Fruition an essential visit for every food enthusiast.
3. Sushi Den – Japanese Perfection
An unmissable name in Denver's culinary landscape,
Sushi Den
offers an authentic taste of Japan in the heart of Colorado. Open since 1984, this restaurant sources its fish from one of Japan's largest fish markets in Fukuoka.
The result is a parade of exquisitely fresh, beautifully presented sushi and sashimi, complemented by a range of other traditional Japanese dishes. Every bite at Sushi Den is a testament to the artistry of Japanese cuisine and a clear illustration of why this spot has endured as a Denver favorite for so many years.
4. The Wolf's Tailor – Asian Fusion Masterpiece
The Wolf's Tailor, led by the talented Chef Kelly Whitaker, is an adventure in Asian-Italian fusion that delights in every bite. This award-winning restaurant is famous for its handmade pasta and skewers cooked over Japanese binchotan charcoal.
With a sublime mixture of Italian and Asian influences, each dish at The Wolf's Tailor tells a vibrant story of culinary cross-pollination. From the earthy sweetness of their beets with miso bagna cauda to the rich complexity of their lamb ragu tagliatelle, the menu here is a true tour-de-force.
5. El Five – Spanish and Mediterranean Gem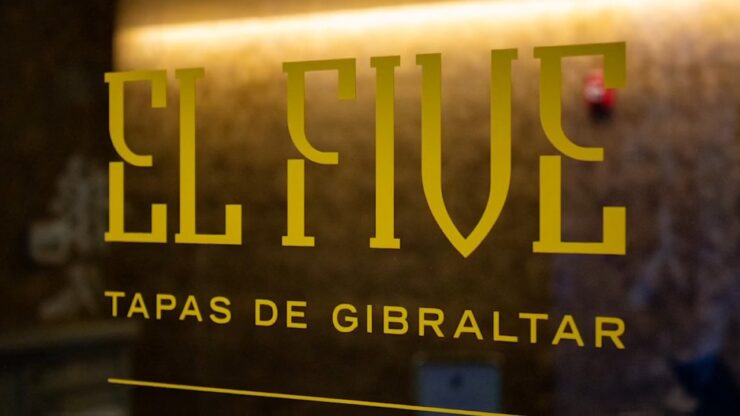 On the fifth floor of LoHi's S*Park Sustainability Park, El Five boasts a panorama of Denver's skyline. But it's not just the view that's spectacular; the menu is a thrilling exploration of Spanish and Eastern Mediterranean cuisine.
The selection of tapas and paellas are the stars of the show, creating a symphony of flavors that combine tradition with modern creativity. Highlights include the Matzo Ball Soup Dumplings and the Paella Mixta. Your visit to El Five promises an unforgettable journey of gastronomical discovery.
6. Beast + Bottle – Rustic Refinement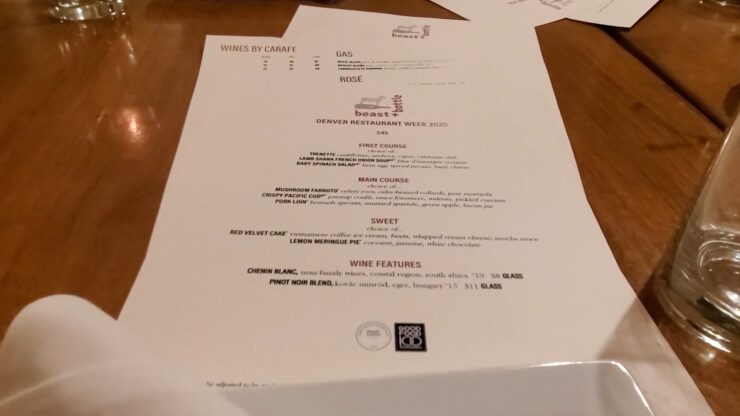 Beast + Bottle is a culinary icon in Denver's Uptown neighborhood, recognized for its uncompromising commitment to locally sourced, sustainable cuisine. This cozy, rustic farm-to-table restaurant specializes in 'whole-animal' cooking, utilizing every part of the animal to create delectably inventive dishes.
Their menu changes frequently based on the season and availability of produce, making every visit a unique gastronomical adventure. The Colorado lamb T-bones and the cornbread madeleines consistently garner rave reviews, reinforcing Beast + Bottle's reputation as a stalwart of Denver's dining scene.
7. Mizuna – French Elegance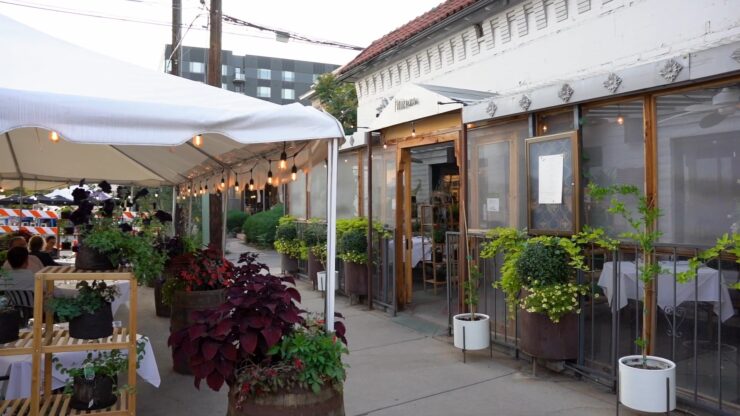 Mizuna, helmed by renowned Chef Frank Bonanno, is a jewel in the crown of Denver's fine dining establishments. Specializing in French cuisine, Mizuna serves an array of delicate, refined dishes that tantalize the senses.
Their Lobster Mac & Cheese is legendary, as is their Dover Sole. But what really sets Mizuna apart is their attention to detail, from the impeccable service to the perfectly paired wine list, making it a quintessential stop on your Denver culinary tour.
8. Safta – Middle Eastern Delights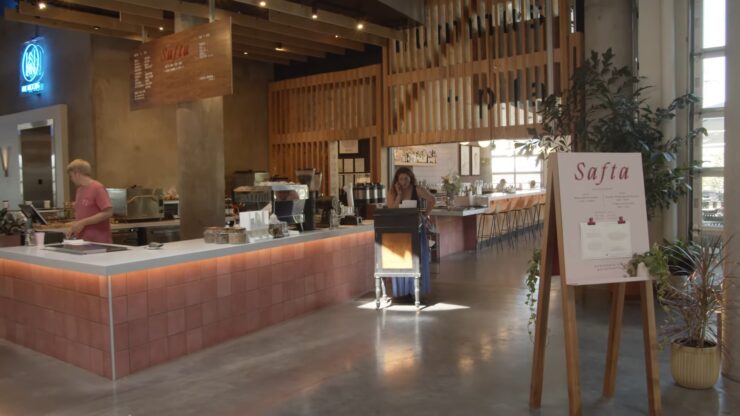 Safta, the brainchild of celebrated Chef Alon Shaya, transports diners to the vibrant culinary world of the Middle East. This modern Israeli restaurant captivates with its menu of flavorful hummus, shakshuka, and pita bread baked to perfection in a wood-fired oven.
Every dish at Safta is a colorful celebration of Middle Eastern cuisine. The lutenitsa, a smoky pepper dip, and the lamb ragu hummus are not to be missed. A meal here is an enriching exploration of cultures, making Safta a must-visit for food lovers.
9. Work & Class – American-Latin Fusion
Tucked into a shipping container in Denver's RiNo Art District, Work & Class serves up hearty, unpretentious American and Latin fare. The unique environment reflects the playful and inventive vibe of the menu.
The cabrito (roasted goat) and peaches and cream dessert are crowd favorites, but the entire menu is a delight. Work & Class seamlessly blends comfort food with gourmet flair, making it a truly standout experience in Denver's culinary scene.
10. ChoLon – Asian Innovation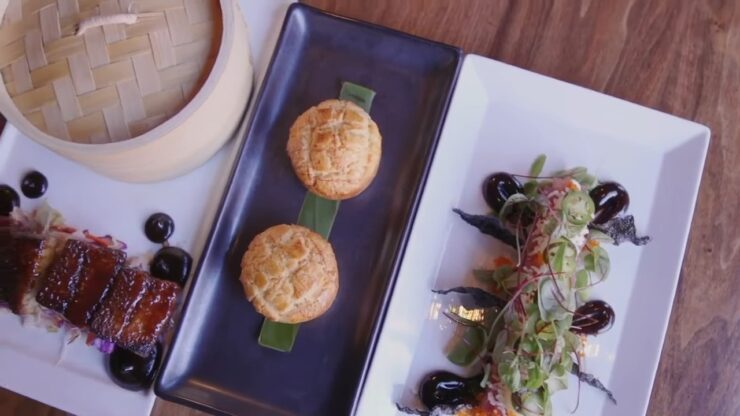 With its inventive approach to Southeast Asian cuisine, ChoLon consistently ranks among Denver's best restaurants. Led by Chef Lon Symensma, this restaurant features dishes that are as innovative as they are flavorful.
The French Onion Soup Dumplings and the Kaya Toast are absolute must-try. ChoLon's innovative menu, along with its modern, sophisticated ambiance, solidifies its position as a cornerstone in Denver's gastronomical landscape.
11. Mercantile Dining & Provision – Elevated Comfort Food
Mercantile Dining & Provision is the brainchild of
Chef Alex Seidel
, offering a unique blend of a European-style market and a restaurant. Here, gourmet food meets comfort, resulting in an unforgettable dining experience.
The Paella is an instant classic, while their cheese selection, crafted at Seidel's own Fruition Farms, is an artisanal delight. With its blend of fresh ingredients, innovative flavors, and cozy atmosphere, Mercantile is a must-visit for every food aficionado in Denver.
12. Tag – Continental Social Food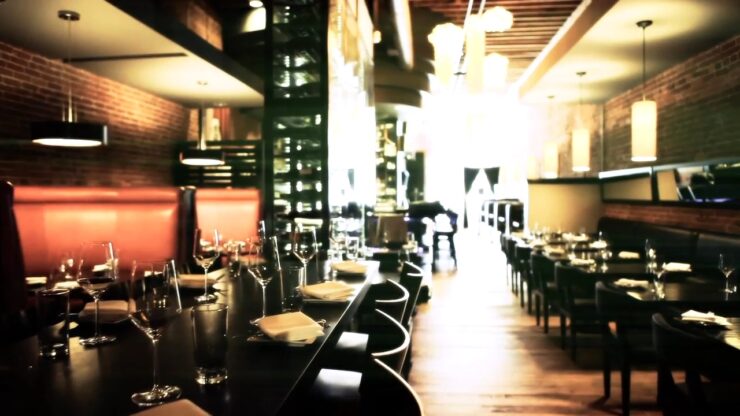 Tag is the flagship restaurant of Chef Troy Guard, offering an inventive menu termed 'Continental Social Food.' Drawing inspiration from Hawaii, Asia, and Latin America, Tag offers a unique fusion dining experience.
Their Taco Sushi and Flash-Seared Hamachi are mouthwateringly good. Tag's menu is playful yet sophisticated, embodying the spirit of Denver's innovative dining scene.
13. Barolo Grill – Italian Excellence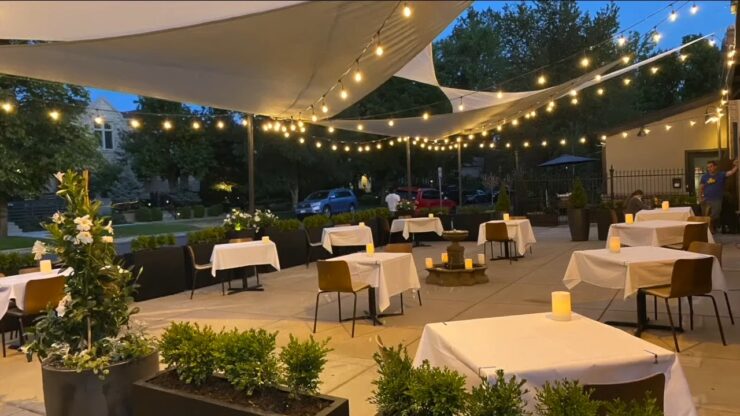 An institution in Denver's Cherry Creek North neighborhood, Barolo Grill prides itself on its authentic Northern Italian cuisine. Its rustic charm, coupled with a carefully curated wine list, makes this a go-to destination for Italian food lovers.
Their handmade plates of pasta are truly divine, and the duck breast is cooked to perfection. Barolo Grill offers an unforgettable Italian experience in the heart of Denver.
Discover the most delightful culinary gems in Denver, including 10 must-visit Italian restaurants in 2023.
14. Rioja – Mediterranean Inspired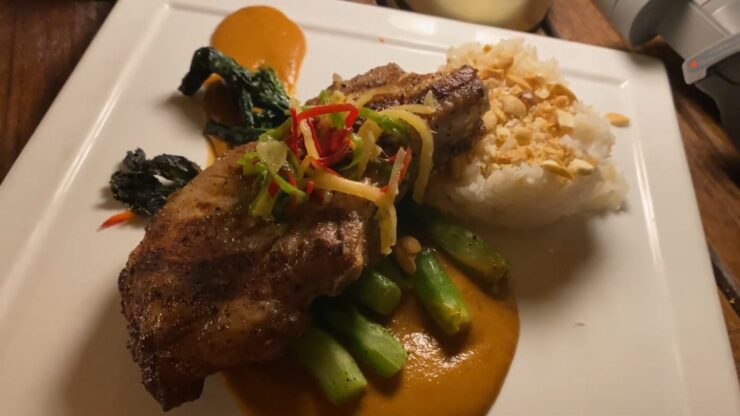 Rioja, situated in Denver's Historic Larimer Square, serves Mediterranean dishes with local, seasonal influences. Led by Chef Jennifer Jasinski, Rioja offers an enticing menu featuring fresh ingredients and bold flavors.
Their Artichoke Tortelloni has gained quite a reputation, as has their Beignets dessert. Rioja is a testament to the magic that happens when fresh ingredients meet Mediterranean flair.
15. The Capital Grille – Timeless Steakhouse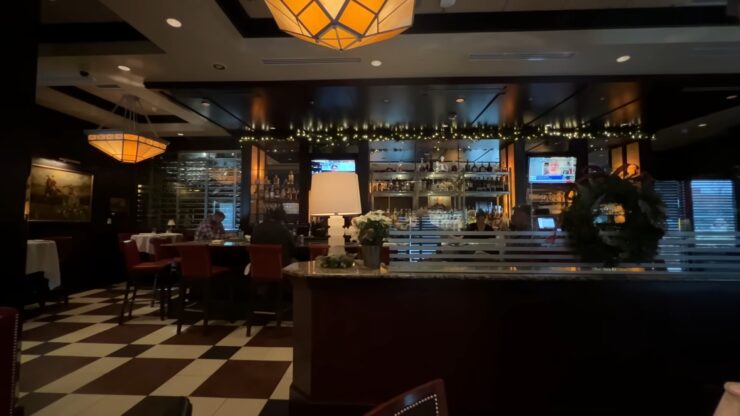 For those who crave a classic steakhouse experience, The Capital Grille is the place to be. With its richly appointed dining rooms and expertly prepared cuisine, The Capital Grille offers a truly timeless and indulgent dining experience.
Their dry-aged steaks are legendary, and their lobster mac 'n' cheese is the epitome of decadence. The Capital Grille exemplifies Denver's diverse culinary scene, rounding off our list of the 15 best restaurants in the city.
Discover the secret techniques that transform a simple Denver steak into a culinary masterpiece, whether it's seared to perfection on the grill or expertly cooked in a sizzling hot pan.
Closing Thoughts
These 15 restaurants represent the culinary prowess of Denver, offering a diverse array of dishes to satisfy any palate. Whether you're a Denver local or a visiting food enthusiast, make sure to add these destinations to your culinary itinerary for a truly unforgettable gastronomical journey in the Mile-High City.