Denver, the Mile High City, is a craft beer paradise. With over 70 breweries and an ever-growing craft beer scene, it's a destination not to be missed by beer enthusiasts. Join us on a sudsy adventure as we highlight the 10 best breweries in Denver, each with its unique character and compelling tale. Get ready to take notes as we guide you on your beer escapade, delivering valuable insights and helpful tips.
In this list, we're not just focusing on the brews. We'll delve into the unique atmosphere each establishment offers, the people who pour their hearts into their craft, and the unique elements that make each brewery stand out in a city overflowing with excellent beer.
1. Great Divide Brewing Co.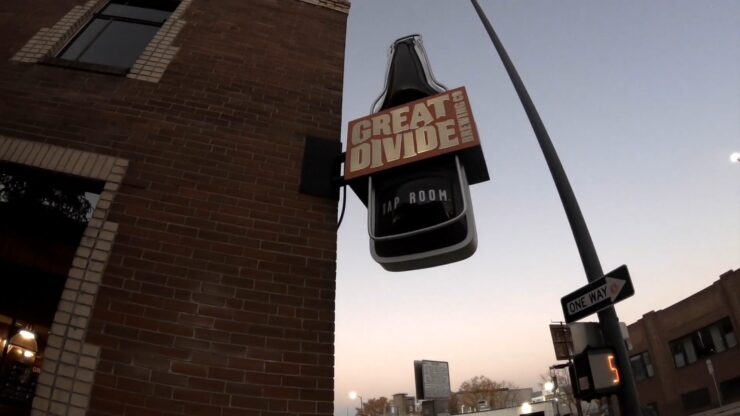 Established in 1994, the Great Divide Brewing Co. has grown from a humble one-man operation to one of the most recognized breweries in the United States. Their mantra is "Bold Character," which perfectly encapsulates their wide array of distinct beers. From the iconic "Yeti Imperial Stout" to the refreshing "Titan IPA," each brew is a testament to their commitment to quality.
Their tap room, located in the Ballpark neighborhood, offers a relaxed atmosphere and a chance to enjoy their beers right at the source. Plus, don't forget to check out the Barrel Bar, their second location in the River North Art District (RiNo), where you can enjoy a fascinating behind-the-scenes tour followed by a tasting flight.
2. Denver Beer Co.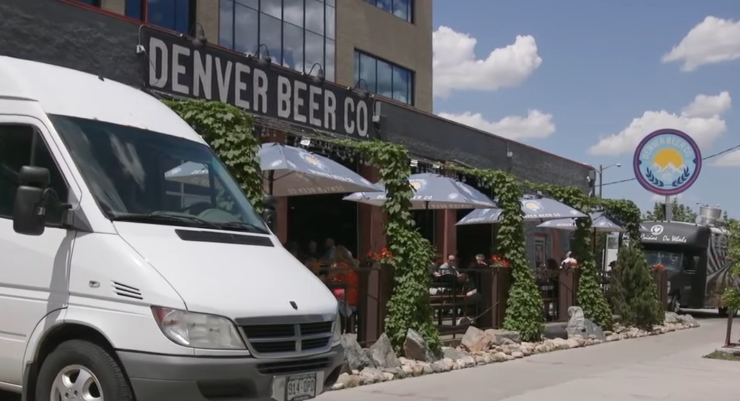 Denver Beer Co. is one of the city's favorite breweries, born out of a love for high-quality, artisanal beer. Its creation was influenced by the German beer garden tradition of communal drinking, and it continues to be a buzzing hub of camaraderie. Their offerings range from innovative seasonal brews to classic ales, stouts, and lagers.
The taproom, located on Platte Street, has a lively, friendly atmosphere. The brewery also hosts various events throughout the year, including beer and food pairings, making it a community cornerstone. Their outdoor beer garden is perfect for enjoying the Colorado sunshine along with a glass of "Graham Cracker Porter" or "Incredible Pedal IPA."
3. Wynkoop Brewing Co.
As Denver's first craft brewery, Wynkoop Brewing Co. is a significant part of the city's beer history. Founded in 1988 by a group that included former mayor and governor John Hickenlooper, Wynkoop has grown to become an essential stop on any Denver brewery tour. They're known for their eclectic and adventurous beer styles, including their famous Rocky Mountain Oyster Stout.
Wynkoop's brewpub is located in the heart of LoDo (Lower Downtown), with a vintage vibe that pays homage to its historical roots. The brewpub offers a full menu, billiards, and a spacious upstairs area, making it a perfect spot for beer enthusiasts and social butterflies alike.
4. Cerebral Brewing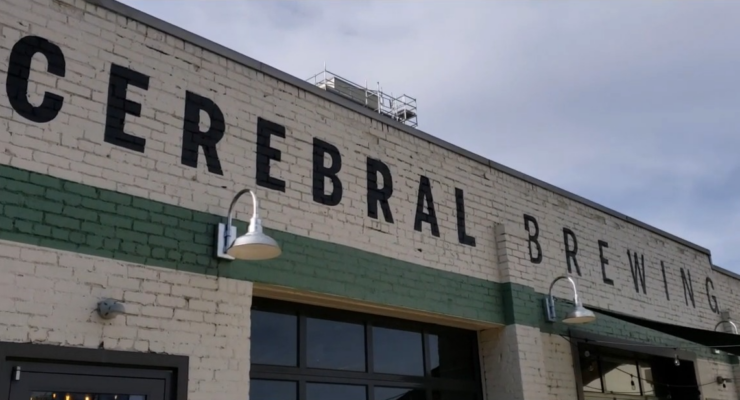 Founded in 2013, Cerebral Brewing might be considered a newcomer, but it has made a significant impact on the Denver beer scene. This scientific-themed brewery combines art and science to create unique, sophisticated beers. Their focus on IPAs, mixed culture fermentation, and barrel aging has resulted in noteworthy beers like "Rare Trait" and "Work from Home".
Located in the bustling East Colfax area, Cerebral's taproom is a geeky beer lover's dream. It features science-themed decor, including a huge chalkboard displaying the chemical compounds found in beer. Regularly rotating their tap offerings, Cerebral provides a refreshing new experience with every visit.
5. Epic Brewing Company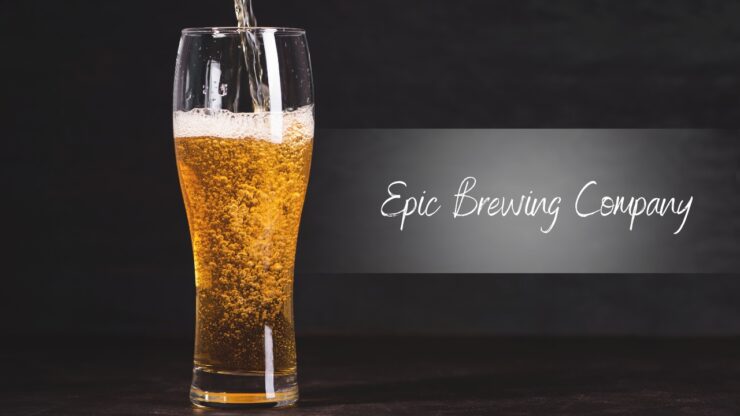 Epic Brewing Company was born in Salt Lake City, Utah, but quickly established a solid footing in Denver. It boasts an extensive list of unique, full-bodied brews, including the robust "Big Bad Baptist" stout and the fruit-infused "Tart 'n Juicy" sour IPA.
Epic's taproom, located in the RiNo district, is a hip, modern space that celebrates the art of brewing. Their high ceilings and open floor plan invite beer lovers to savor each sip in a comfortable, airy environment. Epic also offers brewery tours, providing an opportunity to learn more about their brewing philosophy and process.
6. Ratio Beerworks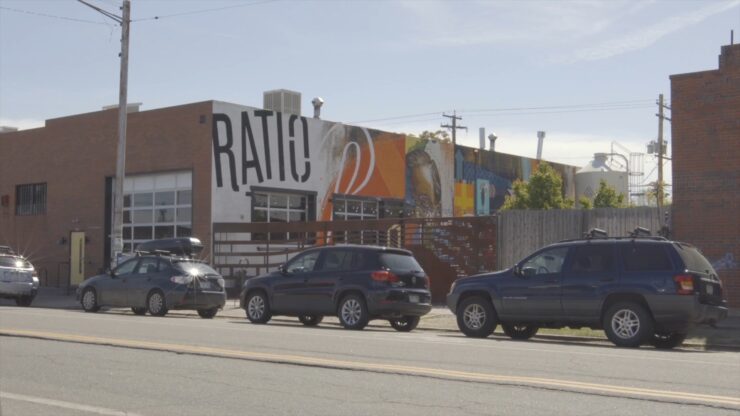 Embodying a unique fusion of beer and music, Ratio Beerworks is the brainchild of former punk rockers who traded in their guitars for brewing equipment. Their creativity shines through in their balanced and flavorful beer lineup that includes "Domestica," an American standard ale, and "Dear You," a French saison.
Ratio's taproom and patio, located in the RiNo district, offer a vibrant and energetic ambiance, reflecting their musical roots. The brewery often hosts live music and community events, reinforcing its reputation as a welcoming social hub where both beer and music are celebrated.
7. Bierstadt Lagerhaus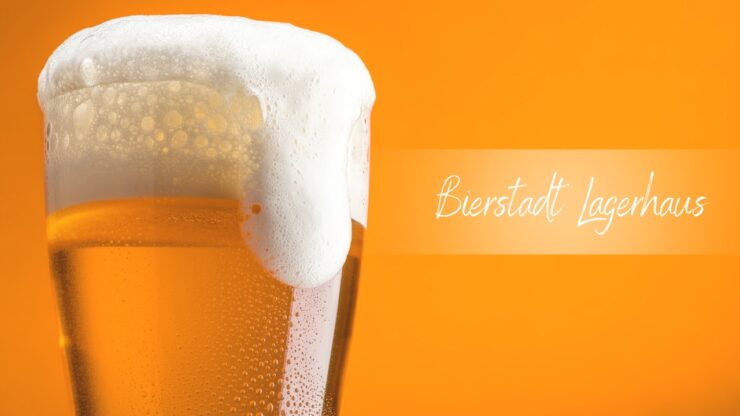 For those with a love for traditional German beer, Bierstadt Lagerhaus is an absolute must-visit. Bierstadt's brewers strictly adhere to the Reinheitsgebot (German Beer Purity Law), resulting in clean, crisp lagers that stand out in Denver's craft beer scene.
The brewery is part of the Rackhouse Pub in the RiNo district, an expansive, rustic setting where patrons can enjoy their Slow Pour Pils or Dunkel alongside delicious food. Bierstadt Lagerhaus does one thing and does it well: lagers, served in the traditional style, providing a taste of Germany in the heart of Denver.
8. TRVE Brewing Company
Combining metal music and brewing, TRVE Brewing Company is Denver's most rebellious brewery. Their unique brews, often made with wild yeast strains and a variety of fruits, challenge traditional beer styles. This audacious approach has resulted in exciting concoctions like "Scorn," a pale ale, and "Buried Sun," a mixed culture farmhouse ale.
TRVE's taproom on Broadway, known as the "acid temple," is a haven for heavy metal fans and beer enthusiasts alike. The dark, intimate space, combined with an invigorating soundtrack of heavy metal music, offers an immersive experience like no other.
9. Black Project Spontaneous & Wild Ales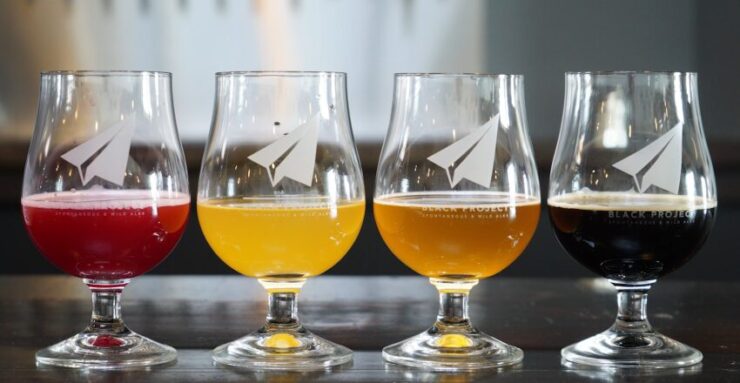 Black Project Spontaneous & Wild Ales is a brewery that genuinely marches to the beat of its own drum. As the name suggests, Black Project specializes in spontaneous and wild ales. This means all their beers are fermented with microbes captured from the Colorado air, leading to incredibly unique, location-specific brews.
The taproom on South Broadway is low-key and welcoming, making it a perfect place to explore the complex and intriguing world of spontaneous and wild ales. Their limited-release beers are always changing, making each visit a new discovery.
Indulge in a culinary journey through Downtown Denver as we unveil the 12 best restaurants that are a must-visit for those seeking a taste of excellence in 2023.
10. Our Mutual Friend Brewery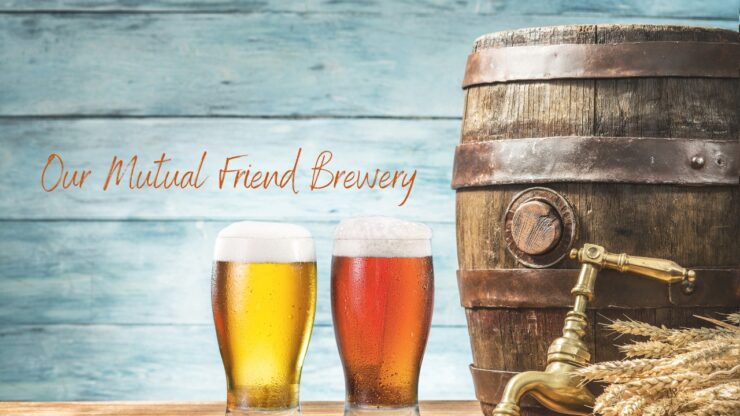 Last but certainly not least, Our Mutual Friend Brewery has a firm commitment to keeping things local. They strive to source all their ingredients from Colorado, reinforcing their dedication to community and sustainability. This approach has led to a broad selection of beers that truly capture the spirit of the state.
Their cozy taproom in the RiNo district, with its warm lighting and rustic woodwork, invites patrons to savor their beers in a relaxed, friendly atmosphere. Offering a variety of styles, from saisons to stouts, Our Mutual Friend is a delightful conclusion to any Denver brewery tour.
Final Words
Denver's beer scene is dynamic, diverse, and continually evolving, making it a must-visit for any craft beer enthusiast. Whether you're a fan of bold IPAs, traditional lagers, or wild ales, there's a Denver brewery waiting to welcome you. Cheers to your Denver beer adventure!
Discover the vibrant attractions of the Mile-High City, offering an array of exciting activities to experience in Denver, Colorado.