Denver is well-known for its dynamic culinary scene, bursting with remarkable restaurants that have managed to artfully combine diverse flavors, organic ingredients, and innovative techniques. While it's challenging to narrow down the best of the best, here are my top 12 picks that offer exceptional experiences in Downtown Denver.
1. Tavernetta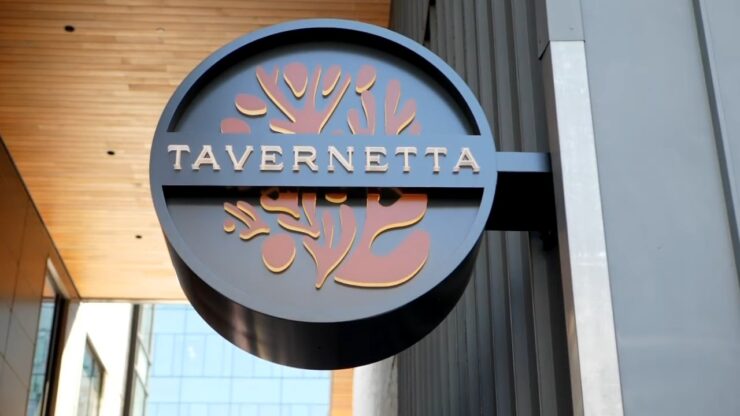 A divine adventure into the world of Italian cuisine awaits at Tavernetta. Located near Union Station, Tavernetta is a gem that brings a taste of Italy right to the heart of the Rockies.
Their menu offers a masterfully curated array of pasta, risotto, and a variety of coastal delicacies that pay homage to Italy's culinary heritage while adding a modern touch. From your first bite, you'll experience the commitment to freshness that defines their dishes. Tavernetta isn't just a meal; it's an intimate, comforting journey into the soul of Italy.
If you're looking for an unforgettable culinary experience in Downtown Denver, make sure to check out these must-visit spots that showcase the finest Italian cuisine the city has to offer.
2. Rioja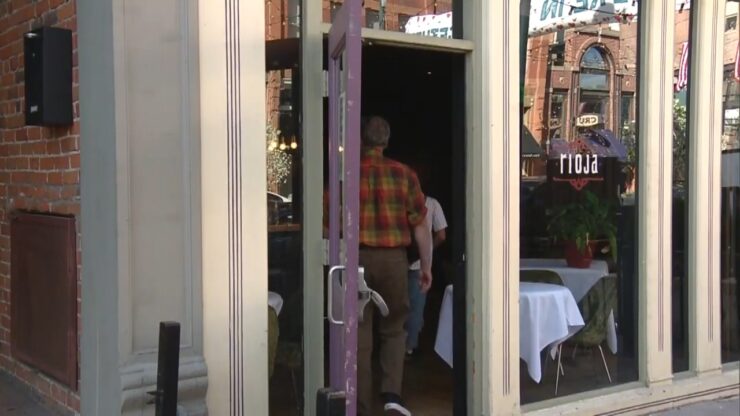 Rioja is a must-visit restaurant that marries Mediterranean flavors with locally sourced ingredients. Situated on Larimer Square, it presents a warm, inviting ambiance that complements the menu's exquisite offerings.
Chef Jennifer Jasinski, a James Beard Award winner, has crafted a menu that takes you on a Mediterranean tour without leaving Denver. The artisan cheeses, handmade pasta, and creative use of seafood and lamb are indicative of the chef's passion for delivering a memorable dining experience. The extensive wine list with a strong focus on Spanish and Italian wines is also not to be missed.
3. ChoLon Modern Asian Bistro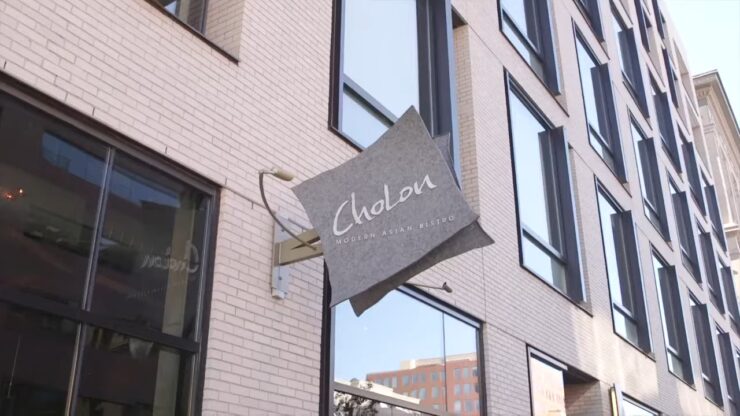 At the heart of Denver's downtown, ChoLon Modern Asian Bistro delivers a sophisticated take on Asian cuisine inspired by traditional dishes and street food staples from across the continent.
Chef Lon Symensma, a Southeast Asian cuisine expert, presents an enchanting menu that pulls from his culinary travels and experiences. Notable offerings include the Soup Dumplings, filled with sweet onions and Gruyere cheese, a dish that perfectly embodies the restaurant's fusion philosophy. The Bistro's innovative cocktail program, designed to pair beautifully with the exotic flavors of the dishes, rounds out the dining experience.
4. Denver Chophouse & Brewery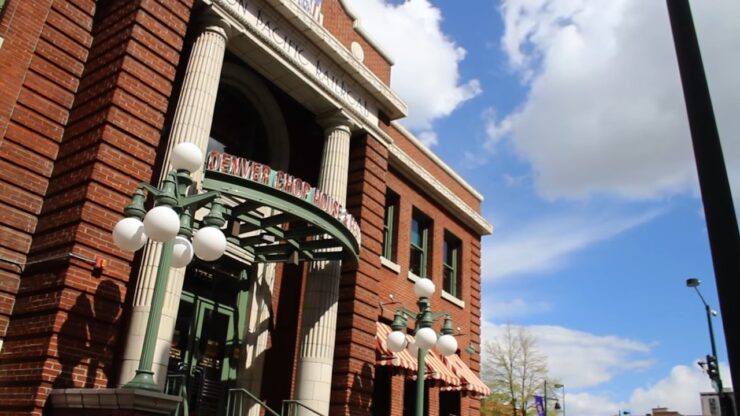 For steak lovers, Denver Chophouse & Brewery offers a sublime dining experience. A downtown staple since 1995, it's housed in a beautifully preserved historic building that boasts an atmosphere of timeless elegance.
Their steaks, which are all USDA Prime, are hand-cut in-house. The menu also boasts an impressive array of seafood, including lobster and crab legs. If you're a beer enthusiast, you'll appreciate their handcrafted ales and lagers. With impeccable service and a vintage ambiance, Denver Chophouse & Brewery effortlessly delivers a classic American steakhouse experience.
Denver's flourishing beer scene showcases a taste of excellence with its 10 best breweries in 2023, inviting locals and visitors alike to savor the city's exceptional craft beer offerings.
5. Mercantile Dining & Provision
Bringing a slice of European flair to Denver's dining scene, Mercantile Dining & Provision is an exquisite dining concept located in Union Station.
Created by Chef Alex Seidel, Mercantile offers a diverse menu, inspired by global flavors and made with ingredients sourced from local farmers and artisans. From house-cured meats to cheese from Seidel's own creamery, the menu speaks to the ethos of farm-to-table dining. The restaurant also functions as a market, selling artisanal goods and ingredients that echo its commitment to sustainability and community engagement.
6. Stoic & Genuine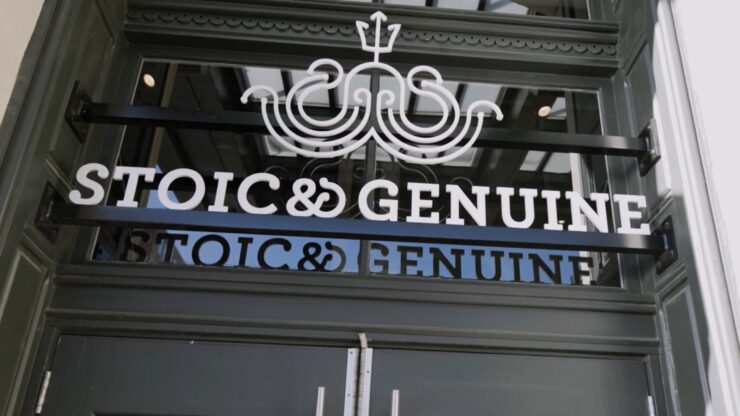 Stoic & Genuine is a multi-coastal seafood, oyster house, and granita bar located in Union Station. With an emphasis on sustainability and freshness, it's a must-visit for seafood enthusiasts.
Their creative menu showcases an impressive array of fresh oysters, fish, and shellfish, beautifully accompanied by a selection of granitas to provide a surprising burst of flavor. With a warm and cozy atmosphere, Stoic & Genuine delivers a true seaside dining experience in the heart of landlocked Denver.
7. Urban Farmer Denver
Positioned within walking distance of Coors Field, Urban Farmer Denver redefines the modern steakhouse, focusing on sustainable practices, locally sourced ingredients, and the innovative presentation of traditionally homely dishes.
Their 'nose-to-tail' philosophy ensures that every part of the animal is utilized in their dishes, resulting in an adventurous and flavorful menu. The restaurant's comfortable and sophisticated atmosphere is matched by their cocktails, which are created with house-made liqueurs and bitters.
Discover the secrets of achieving culinary excellence as you master the art of cooking Denver steak to perfection, seamlessly transitioning from the grill to the pan.
8. Ophelia's Electric Soapbox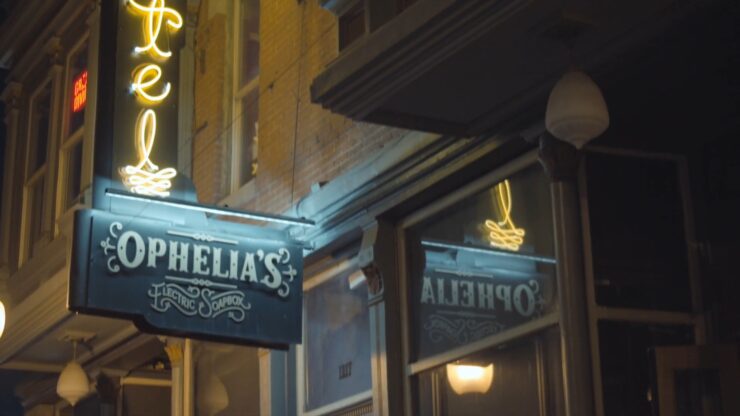 Ophelia's Electric Soapbox is a gastropub that delivers a unique experience with a menu driven by ethically sourced ingredients and a funky, eclectic ambiance that never fails to delight.
Ophelia's stands out for its innovative takes on classic American dishes, with a particular emphasis on vegetarian and vegan options. The atmosphere is as vibrant as the food, with live music and an interior design that combines vintage charm with modern aesthetics. Ophelia's is a feast for both the palate and the eyes.
9. TAG Restaurant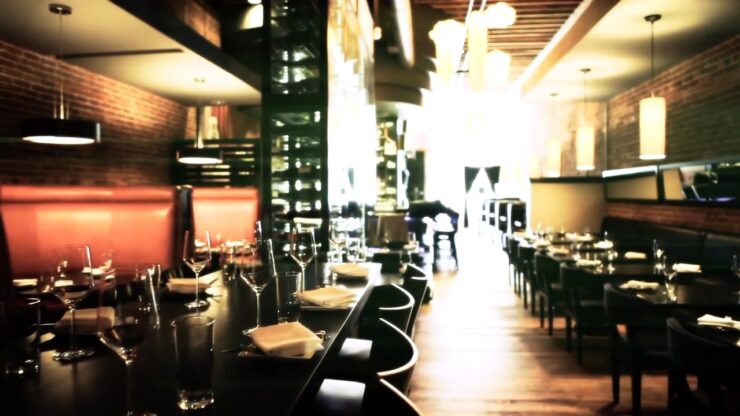 In the bustling Larimer Square, you'll find TAG Restaurant, a contemporary fusion restaurant that marries traditional culinary techniques with adventurous flavors.
Under the guidance of Chef Troy Guard, TAG serves up an inventive menu that combines fresh, local ingredients with global influences. Dishes like Miso Black Cod and Roasted Duck Enchilada showcase the fusion of flavors. Coupled with an intimate setting and an extensive wine list, TAG offers an exceptional dining experience.
10. El Five
Perched high above the city, El Five presents a fantastic blend of Spanish and Eastern Mediterranean cuisine with a panoramic view of Denver's skyline.
El Five's menu is a vibrant medley of tapas and paellas that are as delicious as they are authentic. Notably, their wine list exclusively features selections from Spain, giving guests a thorough immersion in the Mediterranean experience. The stunning city views from the restaurant, especially at sunset, make El Five a breathtaking finale to our culinary tour of downtown Denver.
Located in the heart of downtown Denver, these culinary gems stand out among the city's vibrant dining scene, offering an exquisite selection of dishes that have earned them a spot on the list of the top 15 restaurants in the Mile-High City.
11. The Capital Grille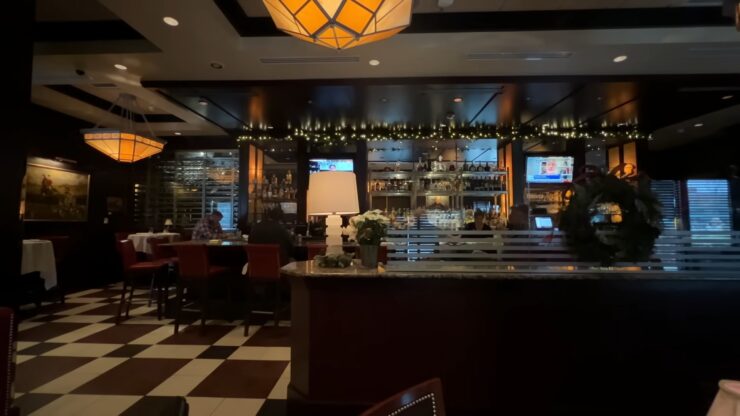 Luxury dining finds its expression in The Capital Grille, a staple of Denver's dining scene located near the 16th Street Mall. This upscale steakhouse is known for its excellent service, sophisticated ambiance, and, of course, mouthwatering food.
At the Capital Grille, the focus is on dry-aged steaks, which are hand-cut in-house by the executive chef. Complementing the steaks are an assortment of seafood dishes and an extensive wine list that boasts over 350 selections from around the globe. The Capital Grille is more than just a restaurant – it's a dining experience that marries traditional elegance with culinary innovation.
12. Sushi Den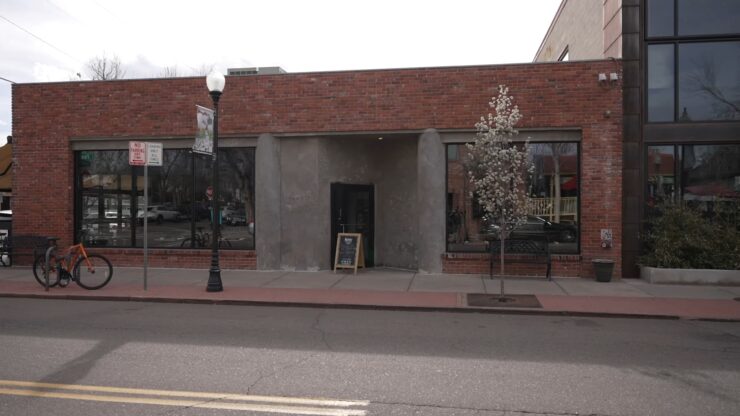 Denver may be landlocked, but Sushi Den brings the essence of the sea right to the heart of the city. Located on South Pearl Street, Sushi Den has been a local favorite since 1985, offering some of the best sushi in town.
Their seafood is flown in from one of Japan's largest fish markets in Fukuoka, ensuring the freshness and authenticity of the sushi and sashimi. Beyond sushi, the menu also features tempura, noodle dishes, and a delightful variety of sake. With its combination of traditional Japanese flavors and modern culinary techniques, Sushi Den offers a sushi experience unlike any other in Denver.
Closing Thoughts
Denver's restaurant scene offers a diverse range of dining experiences, where world-class chefs and local artisans create culinary masterpieces that cater to a multitude of palates. Whether you're in the mood for Asian, Italian, Mediterranean, or classic American fare, Downtown Denver has a table ready for you. Happy dining!
Looking to explore Denver in 2023? Check out this list of hidden gems and fun activities in the city!