Nestled at the foot of the Rocky Mountains, Denver, Colorado, affectionately referred to as the "Mile High City," is an adventurer's paradise that combines modern urban sophistication with outdoor adventure. In this blog post, we will take you on a journey of 30 exciting things to do in Denver, catering to diverse interests and age groups.
Whether you're a nature lover, history buff, foodie, art enthusiast, or thrill-seeker, Denver promises an unforgettable experience for everyone. So, grab your diary, and let's embark on this exciting journey!
1. Denver Art Museum
The Denver Art Museum is a crown jewel in the city's cultural scene. Housing a vast collection of world art across different periods, cultures, and genres, it offers a rich and immersive experience for art lovers.
The museum showcases an impressive collection of Native American art and more than 70,000 diverse works from across the globe. Whether you're an art connoisseur or a casual visitor, the museum's extensive galleries offer something for everyone.
2. Denver Botanic Gardens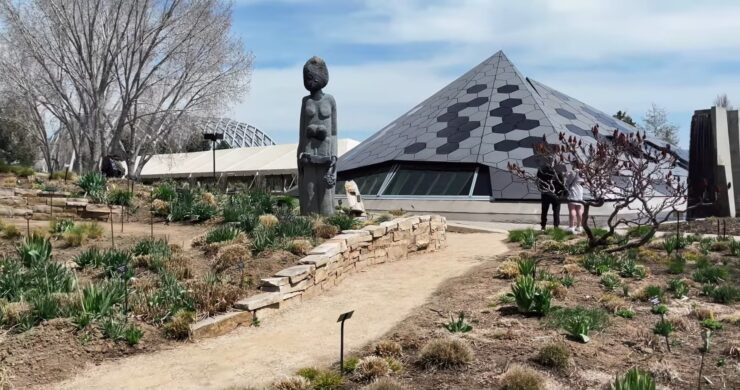 Discover the breathtaking world of botany at the Denver Botanic Gardens. Located in the Cheesman Park neighborhood, this 23-acre park is a haven for nature enthusiasts with a diverse selection of flora from all corners of the world.
The gardens feature a Japanese Garden, an arid Desert Garden, and a tropical Rainforest Garden, each meticulously curated. It's an oasis in the heart of the city where you can unwind amidst nature's beauty.
3. Denver Zoo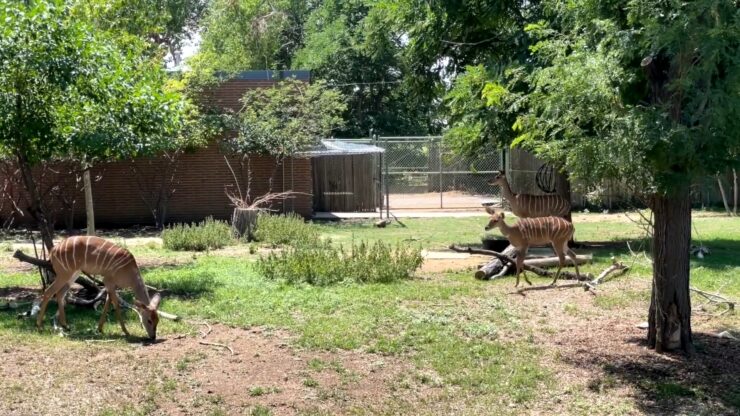 Children and adults alike will adore a visit to the Denver Zoo. Home to more than 4,000 animals, it provides an up-close and educational experience with wildlife from different habitats.
The zoo is sectioned into themed areas, such as Predator Ridge, echoing Africa's plains, or Primate Panorama, where you can witness various monkey species in action. The zoo's commitment to conservation is commendable, making this visit not just fun but inspiring too.
4. Denver Museum of Nature & Science
The Denver Museum of Nature & Science is a treasure trove of knowledge for science enthusiasts. The museum offers a wealth of information about the natural history of our planet, with impressive exhibits spanning from dinosaur fossils to Egyptian mummies.
The museum's Space Odyssey exhibit is a particular hit, where you can explore the mysteries of the universe. This institution seamlessly blends fun and education, making it a perfect spot for families.
5. Larimer Square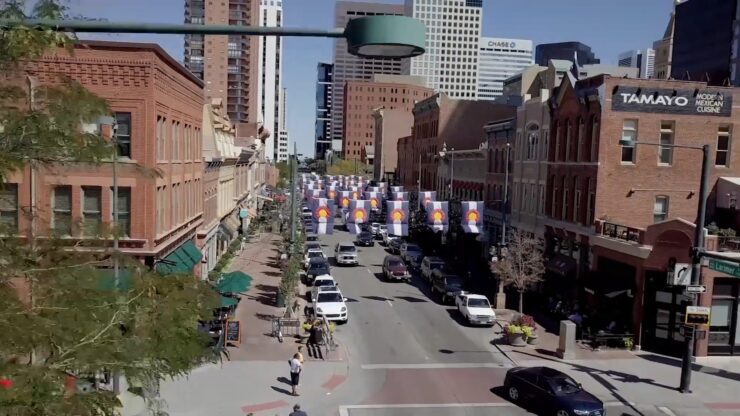 Larimer Square, as the city's oldest block, carries the essence of Denver's history. With its Victorian buildings and string-lit ambiance, it offers a charming glimpse into the city's past.
But don't let the age of the place fool you. Today, Larimer Square is bustling with top-notch restaurants, boutique stores, and vibrant nightlife. This is where old-world charm meets modern Denver.
6. Red Rocks Amphitheatre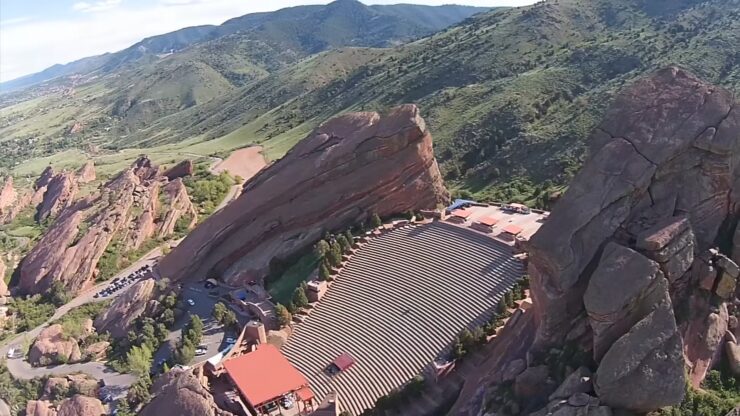 The Red Rocks Amphitheatre is a world-renowned outdoor concert venue unlike any other. Nestled amidst towering red rock formations, it offers an unparalleled experience for music lovers.
Whether you're attending a concert, working out in the fresh mountain air, or catching a sunrise worship service, Red Rocks is a must-visit. The natural acoustics and stunning scenery create an unforgettable concert atmosphere.
7. Denver's Culinary Scene
Denver's culinary scene is an amalgamation of diverse cultures, fresh local ingredients, and innovative chefs. From fine dining establishments to charming food trucks, the city has it all.
Try a "Denver Omelette" or sample the city's thriving craft beer scene. Pay a visit to 'The Source,' a former foundry now home to gourmet vendors and restaurants. Denver's food scene is a paradise for foodies.
Discover the Mile-High City's culinary delights with a list of the 15 best restaurants in Denver that are sure to tantalize your taste buds.
8. Rocky Mountain National Park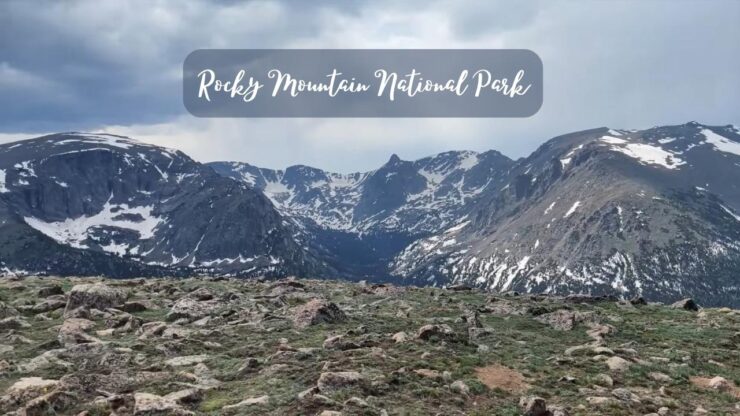 Just a short drive from Denver, the Rocky Mountain National Park offers breathtaking landscapes and outdoor adventure. With its stunning peaks, clear alpine lakes, and an abundance of wildlife, it is a nature lover's dream come true.
The park offers a plethora of activities, such as hiking, camping, and bird-watching. And don't miss the chance to drive along Trail Ridge Road, the highest continuously paved road in the United States.
9. 16th Street Mall
Located in the heart of downtown, the 16th Street Mall is a mile-long pedestrian promenade filled with shopping, dining, and entertainment venues. The mall is a hub of activity, with street musicians, outdoor cafes, and a vibrant atmosphere.
The free MallRide shuttle service allows you to hop on and off at leisure, making it a convenient place to explore. The mall's unique chess tables also provide a fun way to engage with locals and fellow tourists.
10. Colorado State Capitol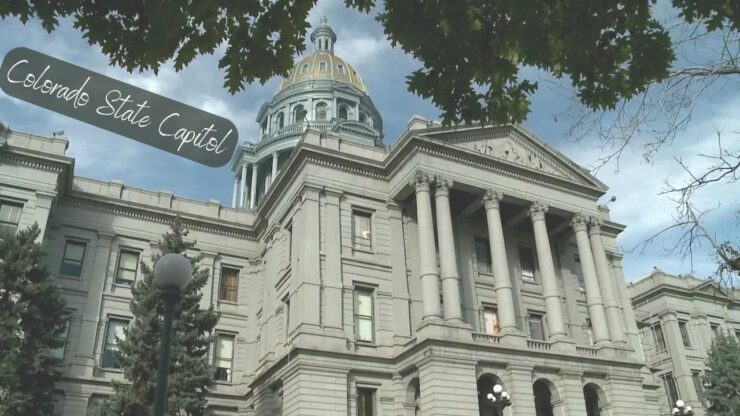 Visit the Colorado State Capitol to witness the hub of Colorado's government and gain a historical perspective on the state. From its gold-plated dome signifying the Colorado Gold Rush to the Mile High Marker, it's packed with fascinating features.
Public tours are available, which delve into the building's history, lawmaking process, and stunning architecture. Climb to the dome for a panoramic view of Denver's skyline and the Rocky Mountains.
11. History Colorado Center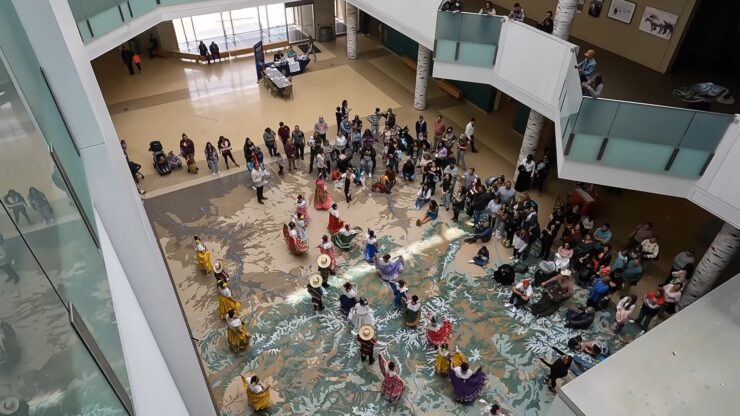 Immerse yourself in the rich history of Colorado at the History Colorado Center. This interactive museum offers exhibits that highlight the stories and experiences of people in Colorado from ancient times to the present day.
The museum's innovative and hands-on exhibits appeal to visitors of all ages. Its engaging storytelling style paints a vivid picture of Colorado's past, making you feel part of the state's history.
12. Denver Beer Trail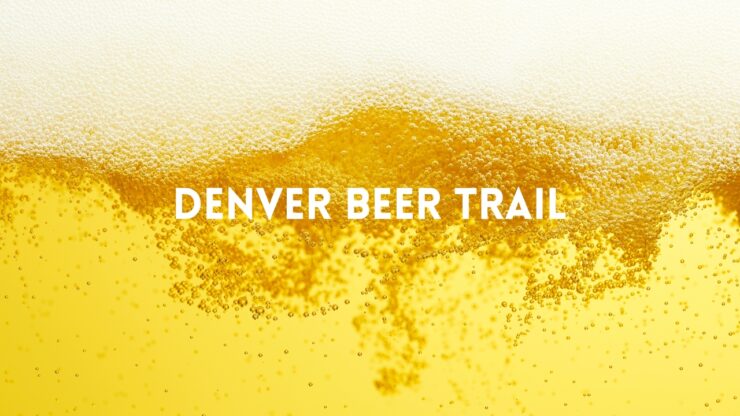 The Denver Beer Trail provides a perfect itinerary for beer enthusiasts. Denver, often referred to as the "Napa Valley of Beer", boasts an impressive craft beer scene with more than 100 breweries in the metro area.
Embark on a self-guided tour to sample the city's best brews. From pale ales to lagers, Denver's vibrant brewing culture caters to every beer aficionado's taste.
Denver, Colorado, known as the Mile-High City, offers a plethora of exciting activities and attractions, including a taste of excellence with its 10 best breweries in 2023.
13. Coors Field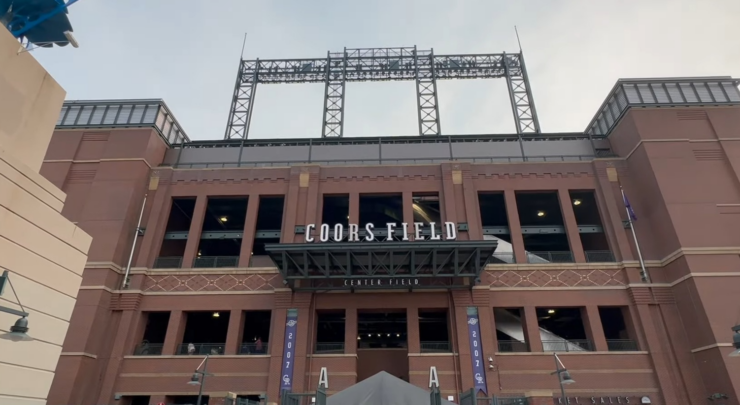 Home to the Colorado Rockies baseball team, Coors Field offers a unique game-watching experience with a stunning backdrop of the Rocky Mountains. The stadium is one of the main attractions in Denver for sports lovers.
Not a baseball fan? The stadium also offers guided tours that take you behind the scenes. The onsite Blue Moon Brewery at The Sandlot is perfect for grabbing a pre- or post-game craft beer.
14. Denver Performing Arts Complex
For theatre and performing arts lovers, the Denver Performing Arts Complex is a must-visit. It's one of the largest performing arts centers in the country, offering a diverse range of performances from Broadway shows to symphony orchestra concerts.
The complex comprises several venues, including the iconic Ellie Caulkins Opera House. This cultural hotspot offers an eclectic mix of performances catering to different tastes.
15. Elitch Gardens Theme & Water Park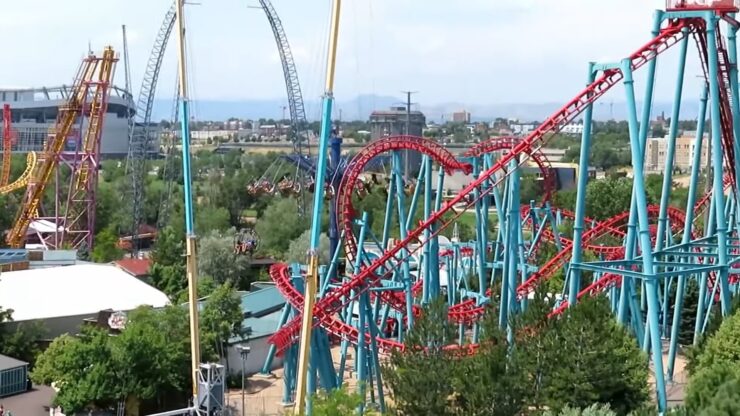 If you're seeking thrills, head to Elitch Gardens Theme & Water Park. This amusement park in the heart of Denver is packed with exciting roller coasters, water slides, and live entertainment.
It's an ideal place for family fun, offering a wide range of rides suitable for both kids and adults. The park also hosts various events throughout the year, adding to its appeal.
16. Denver Public Library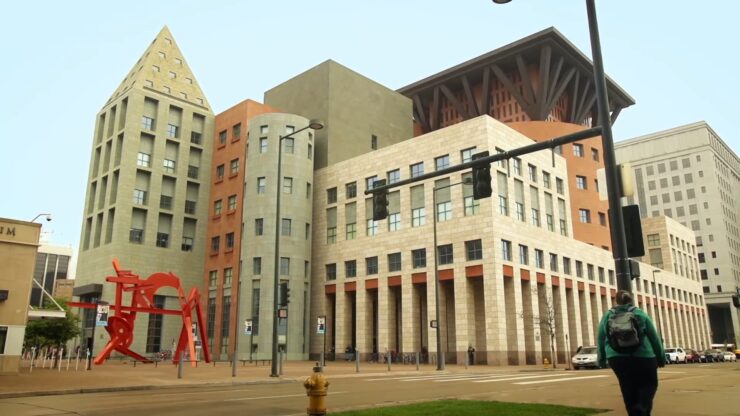 The Denver Public Library isn't just about books. With its robust collection and stunning architecture, it's a haven for bibliophiles and architecture enthusiasts alike.
The library's Western History collection is particularly noteworthy, providing a wealth of information about Denver and the American West. The building itself is an architectural gem, with a mix of traditional and modern elements.
17. Denver Mint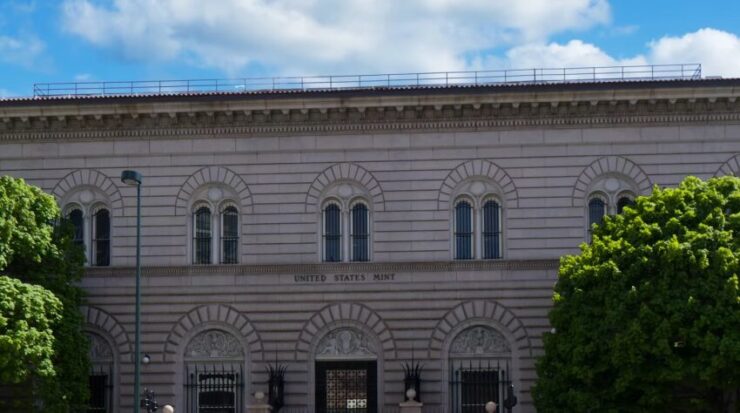 Take a tour of the Denver Mint, one of the U.S. Mint facilities that produce coins. This working factory offers a fascinating glimpse into the coin-production process, from initial design to striking.
Tours are free, but they're popular, so make sure to book in advance. The tour is not only informative but also gives you a newfound appreciation for the change in your pocket.
18. RiNo Art District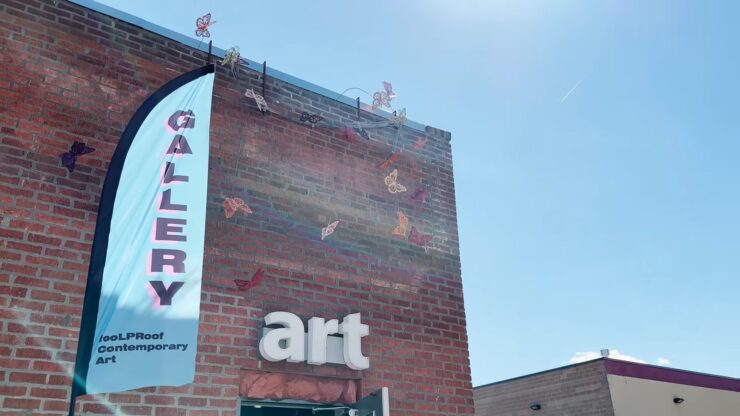 The RiNo (River North) Art District is Denver's hub of creative activity. This vibrant area is filled with art studios, galleries, and striking street murals that add a splash of color to the cityscape.
The district is known for its First Fridays, when artists open their studios to the public. Explore RiNo's creative side while enjoying local cuisine from the district's many food trucks and craft breweries.
19. City Park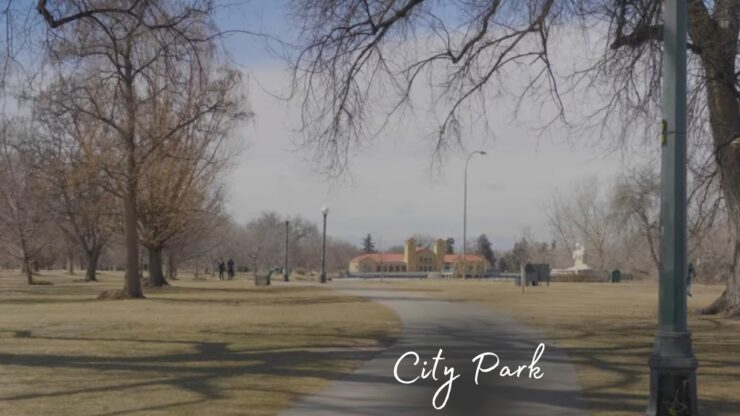 City Park is Denver's version of Central Park. Home to the Denver Zoo and the Denver Museum of Nature & Science, it's also a great spot for outdoor activities with its picturesque trails and beautiful lakes.
City Park's Summer Jazz series is a favorite among locals. Pack a picnic, relax, and enjoy free jazz concerts on warm summer evenings.
20. Mount Evans Scenic Byway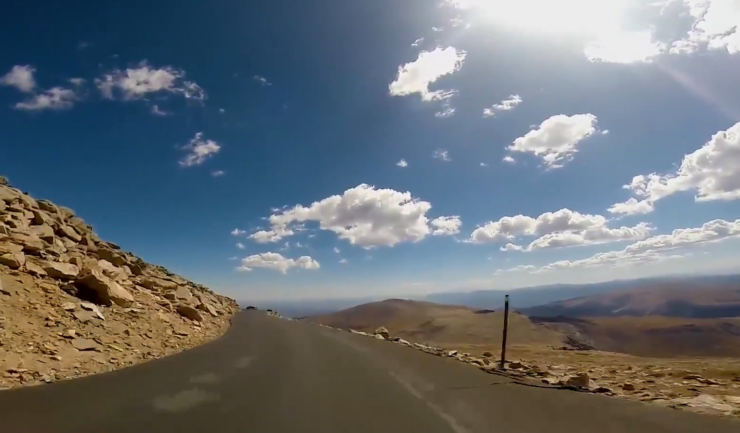 Round off your Denver experience with a drive along the Mount Evans Scenic Byway. Known as the "road into the sky", this route takes you to the summit of Mount Evans, one of Colorado's 14,000-foot peaks.
The byway offers breathtaking panoramic views of the Rockies. It's also an excellent spot for wildlife viewing, with the chance to see mountain goats and bighorn sheep.
21. Wings Over the Rockies Air & Space Museum
For aviation and space enthusiasts, the Wings Over the Rockies Air & Space Museum is an exciting destination. This museum preserves the history of flight with exhibits spanning from the early days of aviation to space exploration.
Apart from historic aircraft and space vehicles, the museum offers flight simulators and interactive exhibits. It's an engaging and educational destination for all ages, offering a unique perspective on the world of flight.
22. Denver's Speakeasies and Craft Cocktail Bars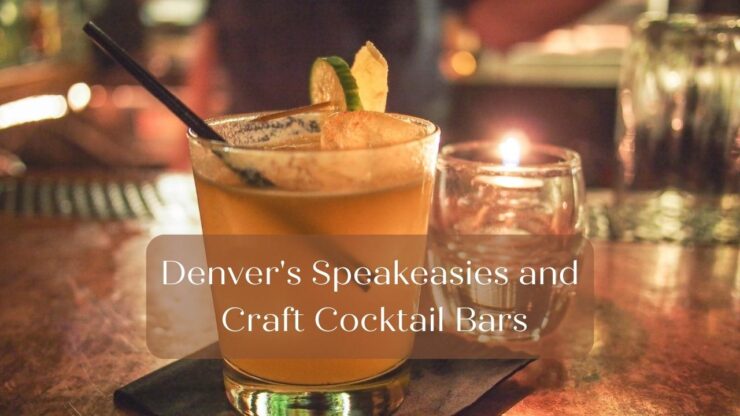 Denver's speakeasies and craft cocktail bars transport you back to the prohibition era. These hidden gems are famous for their vintage charm, inventive cocktails, and intimate atmospheres.
Some of the must-visit spots include Williams & Graham, which masquerades as a bookstore, and Green Russell, accessed through a pie shop. These speakeasies provide a taste of Denver's vibrant nightlife, imbued with a sense of nostalgia.
23. Molly Brown House Museum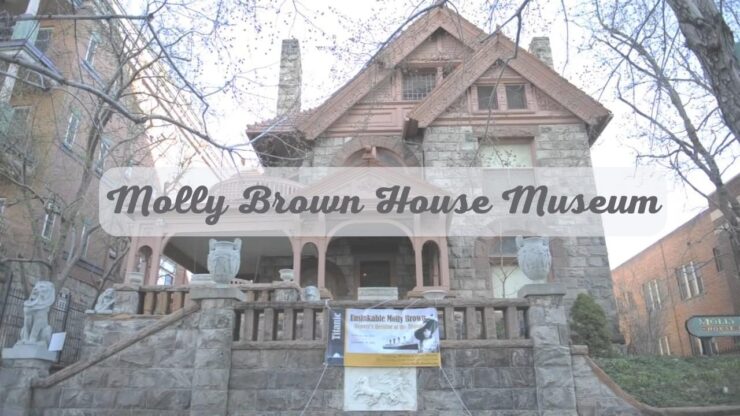 Visit the Molly Brown House Museum to step into the life of Denver's famous Titanic survivor, Molly Brown. This preserved Victorian-era home offers a glimpse into Molly's extraordinary life and the period's culture.
Guided tours take you through the house, elaborating on Molly's activism, philanthropy, and Titanic's survival story. It's a unique way to dive into the city's local history.
24. Denver Skatepark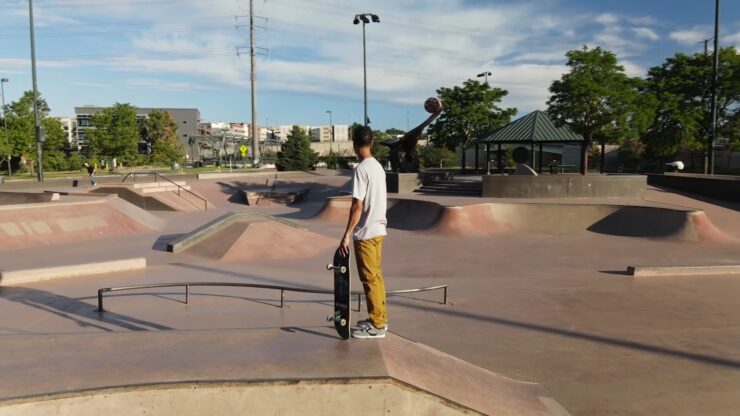 Denver Skatepark, one of the most renowned skate parks in the U.S., is a paradise for skateboarders. Covering over 60,000 square feet, the park offers a variety of terrains for both novices and seasoned skateboarders.
Even if you're not a skateboarder, it's worth a visit to watch local talents display their skills. The park is open year-round and offers free admission.
25. Stranahan's Colorado Whiskey Distillery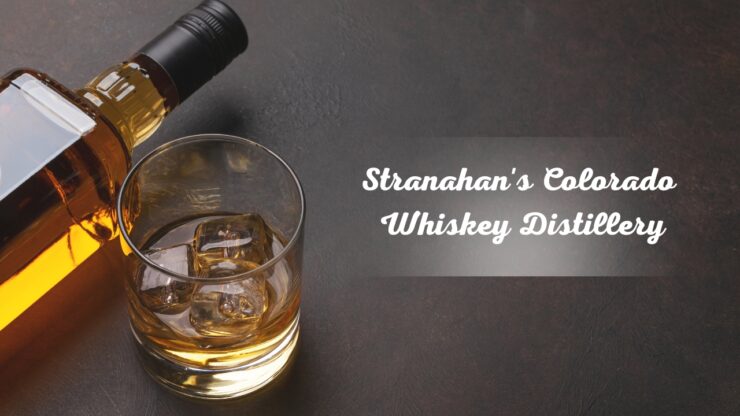 Stranahan's Colorado Whiskey Distillery offers a comprehensive view of the world of whiskey making. As Denver's first distillery since prohibition, it has a fascinating story to share.
The distillery tour provides an insider's look at the whiskey-making process, from malting to barreling. And, of course, it concludes with a tasting of their signature Rocky Mountain single malt whiskey.
26. Downtown Aquarium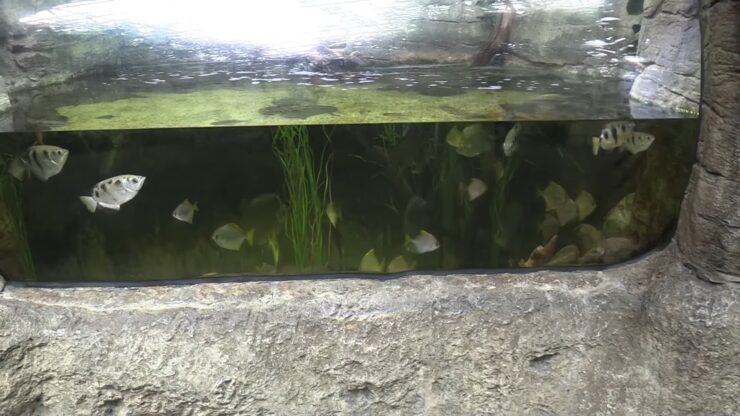 Denver's Downtown Aquarium takes you on an undersea adventure right in the heart of the city. Home to more than 500 species, the aquarium offers fascinating exhibits like the Under the Sea exhibit and the interactive Stingray Reef touch tank.
Apart from the aquatic displays, the aquarium also hosts animal interactions and dive shows. It's a great family-friendly destination, combining education with entertainment.
27. Cherry Creek Shopping District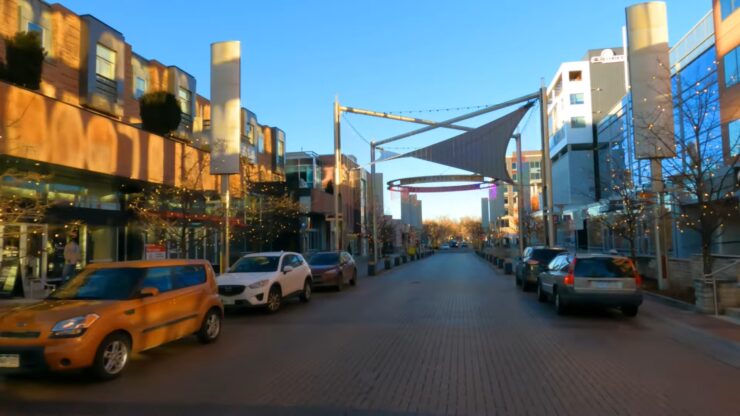 The Cherry Creek Shopping District, comprising the Cherry Creek Shopping Center and Cherry Creek North, is Denver's premier shopping and dining destination. With an array of upscale boutiques, art galleries, and gourmet restaurants, it's a haven for shoppers and foodies.
Whether you're hunting for fashion-forward pieces, unique art, or simply window shopping, Cherry Creek offers a delightful experience.
Denver, the mile-high city, offers a plethora of culinary delights, and in our comprehensive guide to experiencing the best of Denver in 2023, you'll find a curated list of the top ten brunch spots that will satisfy every foodie's cravings.
28. Five Points
Five Points, often referred to as the "Harlem of the West," is a historic neighborhood rich in African-American culture. It's been a hub for jazz music, with legends like Louis Armstrong and Billie Holiday having performed here.
Now, it's a vibrant area filled with art galleries, breweries, and restaurants. The annual Five Points Jazz Festival is a local highlight, celebrating the area's rich cultural heritage.
29. Kirkland Museum of Fine & Decorative Art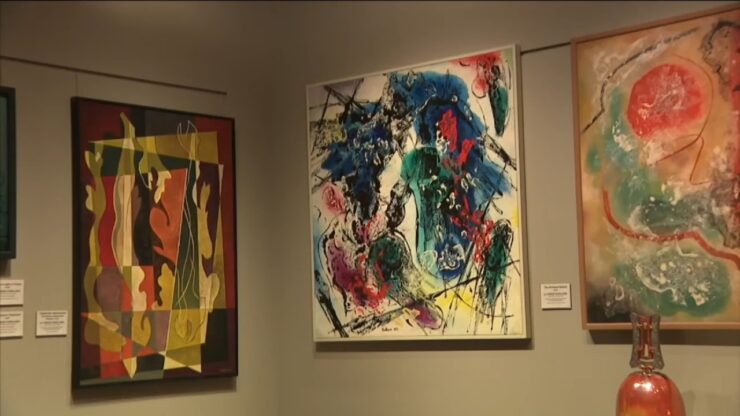 The Kirkland Museum of Fine & Decorative Art offers a unique art-viewing experience with its extensive collection of international decorative art, Colorado and regional art, and a retrospective of Colorado's distinguished painter, Vance Kirkland.
The museum's engaging displays and design make it a delight to explore. It's an underrated gem that art lovers should not miss.
30. Confluence Park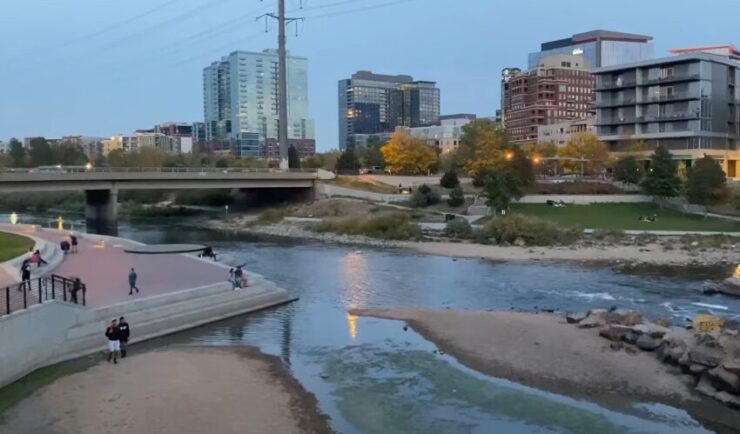 Confluence Park, where Cherry Creek and the South Platte River meet, is a bustling urban park in the heart of Denver. It's a favorite among locals for outdoor activities like kayaking, biking, or simply enjoying a picnic.
The park's proximity to REI's flagship store and dining spots adds to its appeal. It's a great place to relax and soak in Denver's active outdoor culture.
Final Words
Denver's diverse attractions ensure that every visitor leaves with unique memories. Whether you're drawn to its rich history, stunning natural beauty, thriving arts scene, or adventurous spirit, Denver truly offers a captivating experience for everyone. We wish you happy exploring!